Last year, I took Field Trip Girl and Field Trip Boy on a merrymaking adventure to visit the all new Santa's Village near Lake Arrowhead, California.  We were among nearly 300 adults and children who braved the cold temperatures, with wind chills as low as 20 degrees, to attend the reopening of the park, now officially called SkyPark at Santa's Village.
This year, SoCal Field Trips sent our blog contributor, Fran Sawyer, and her family back up the mountain to check out the latest enhancements they had made to the Christmas theme park.  We have been following the theme park's restoration process for sometime now on social media, and wanted see the outcome for ourselves.  So when Fran arrived early in the morning, the village was slowly awakening from years of slumber.
Santa's Village History
Santa's Village originally opened on Memorial Day weekend in 1955.  Glen Holland, a local Crestline resident, built the original park on 15 acres of the total 230 acres, which were leased to Santa's Village by the Henck Family.  The holiday theme park operated for approximately 23 years and became the first franchised theme park in the country.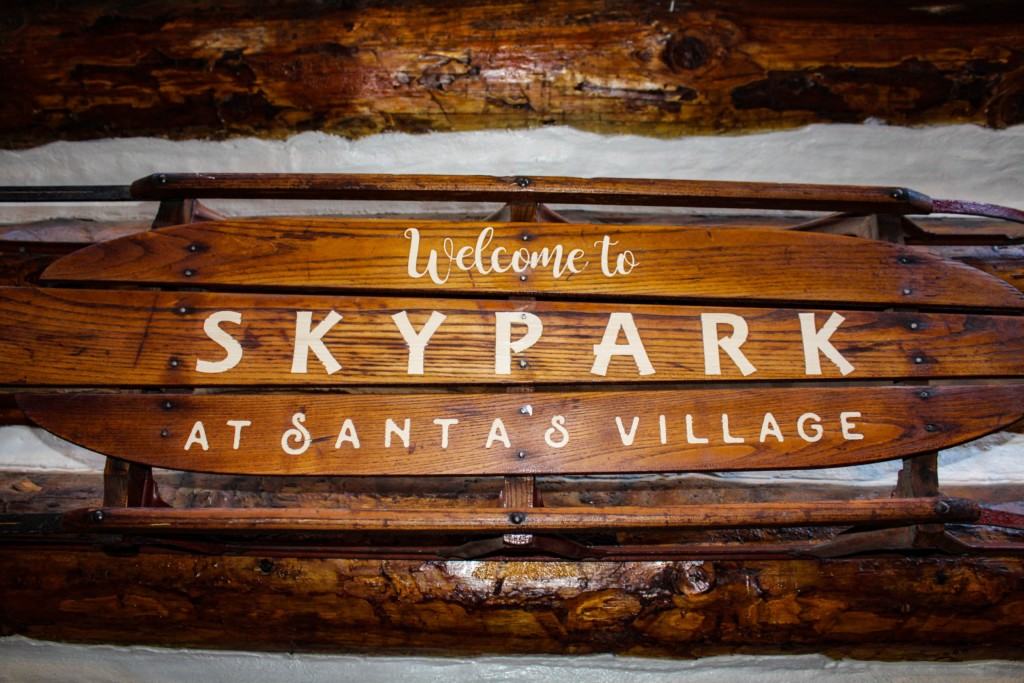 Due to lack of finances, the "Old Fire" of 2003 and a bark beetle infestation that weakened the already drought stricken trees, Santa's Village was left desolate for many years. But then in 2015, new owners purchased the land and made restoring the historic qualities of the park paramount in their efforts to bring the old theme park back to it's full glory.