Last week over spring break, my family and I visited several hidden places in San Diego. Aside from the popular family-friendly destinations in San Diego such as LEGOLAND, The San Diego Zoo and The Reuben H. Fleet Science, there is much more to this city than meets the eye.
There are literally hundreds of unique places in San Diego to explore! One such obscure location is Edna Harper's Topiary Garden. Over twenty years ago, Edna and Alex Harper, a local Mission Hills couple, decided to transform their front yard into a strikingly beautiful topiary garden for all to enjoy for free.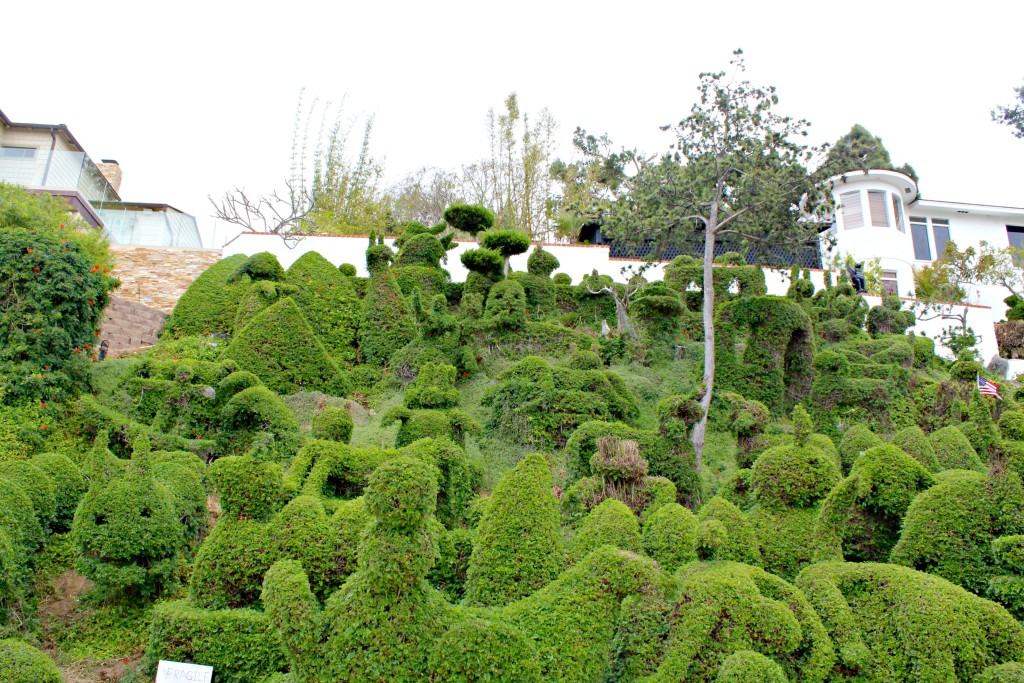 The History of Edna Harper's Topiary Garden
Mr. and Mrs. Harper drew inspiration for the topiary garden from their travels through Western Europe, Asia, South America, Mexico and Egypt. Now hundreds of visitors flock to Harper's Topiary Garden every year to view the 50 or so whimsical characters which include elephants, pyramids, whales, a rooster, a frog, a bunny, a dinosaur, a Buddha, a surfer, a seal, an armadillo and even a cool-looking Mickey Mouse.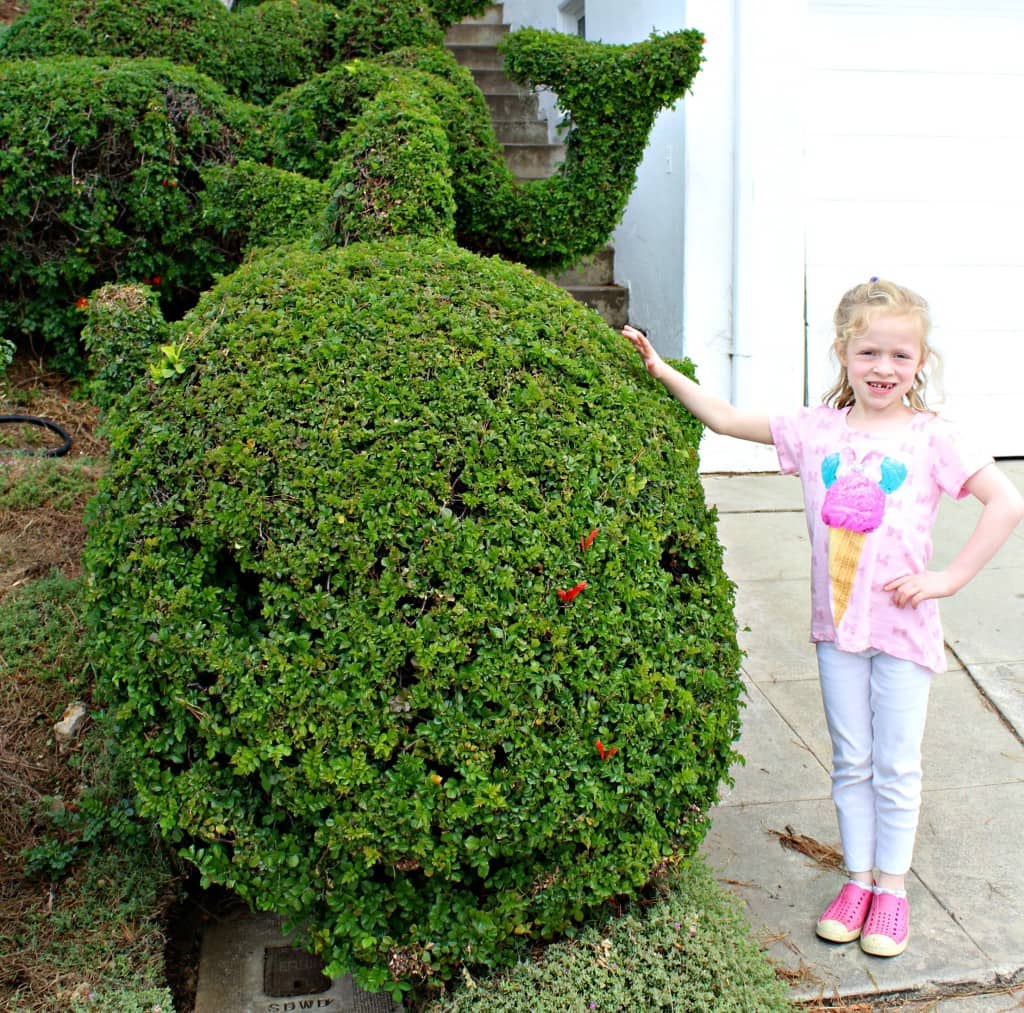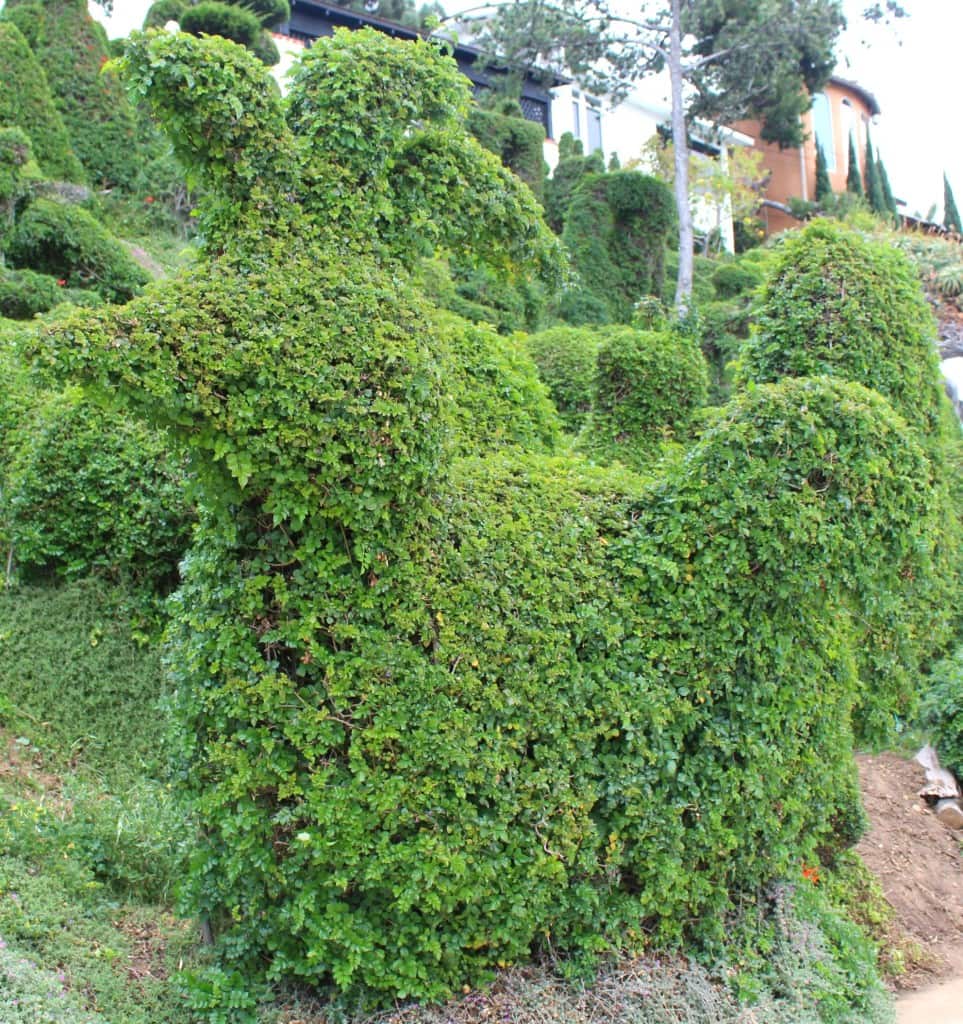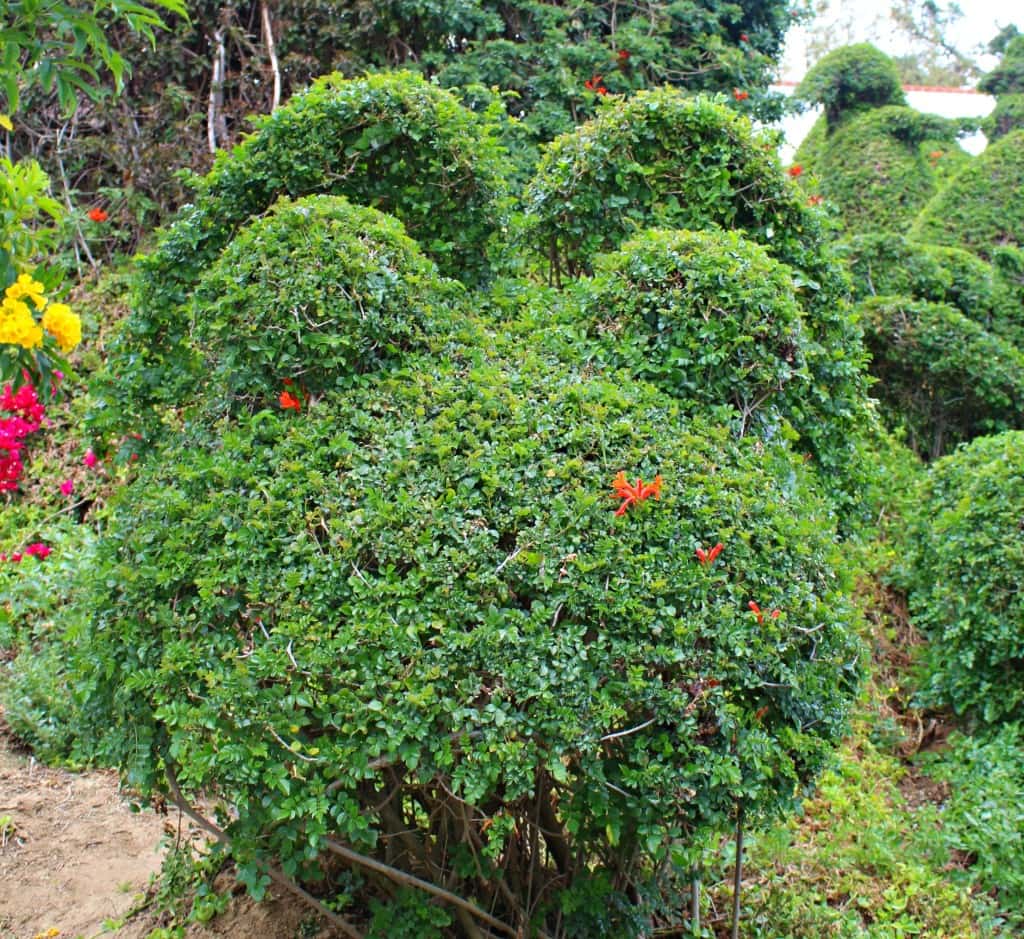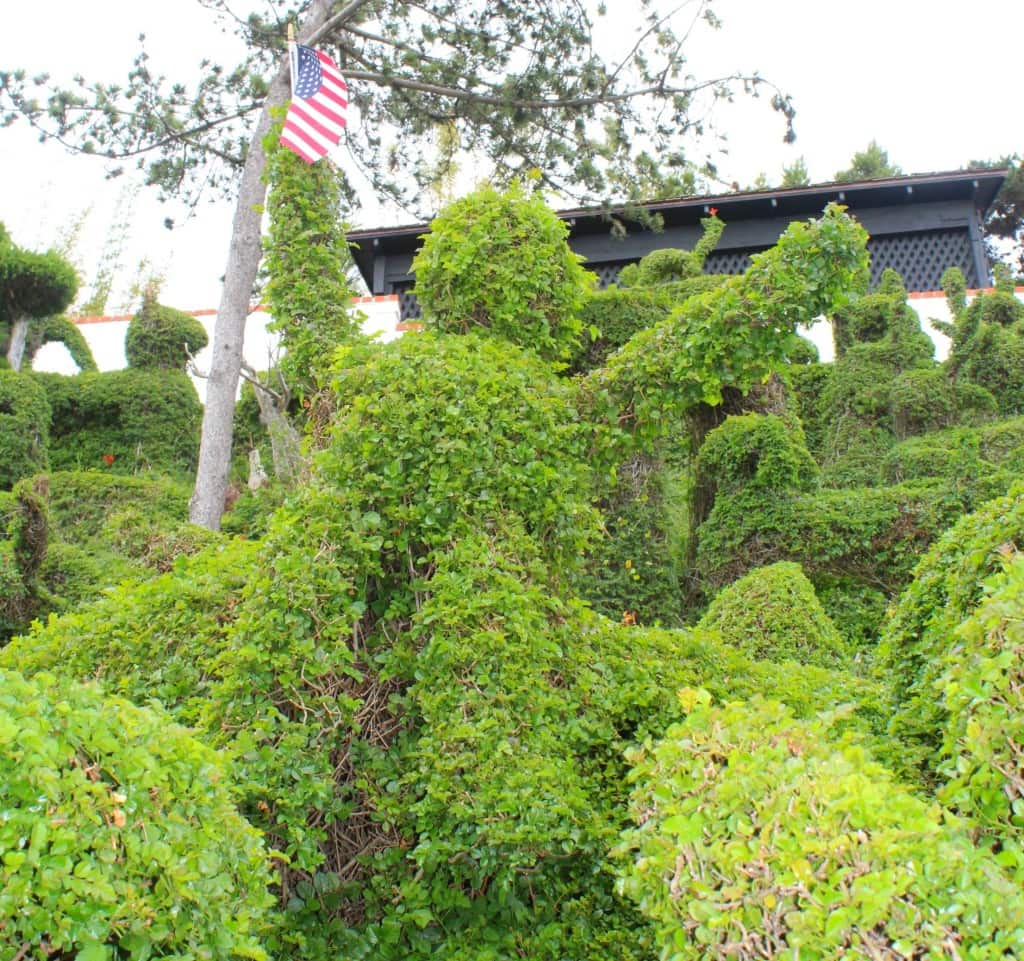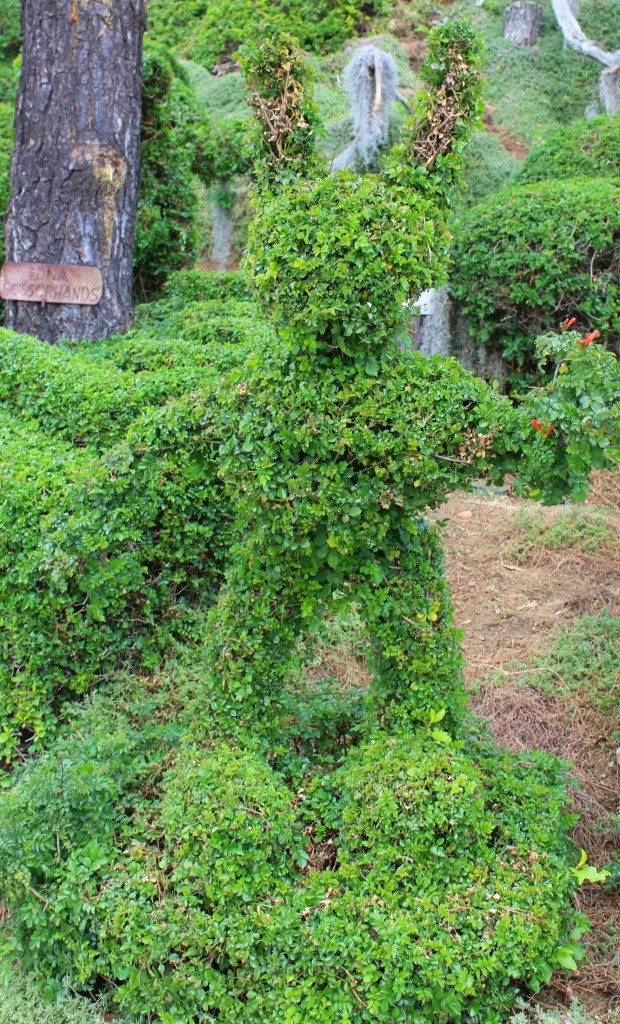 Edna Harper's Topiary Garden is unique in the sense that the sculptures are made of solid foliage all the way through as opposed to hollow inside a wire cage. Rumor has it that the couple also employs a full time gardener to maintain the topiary garden in San Diego.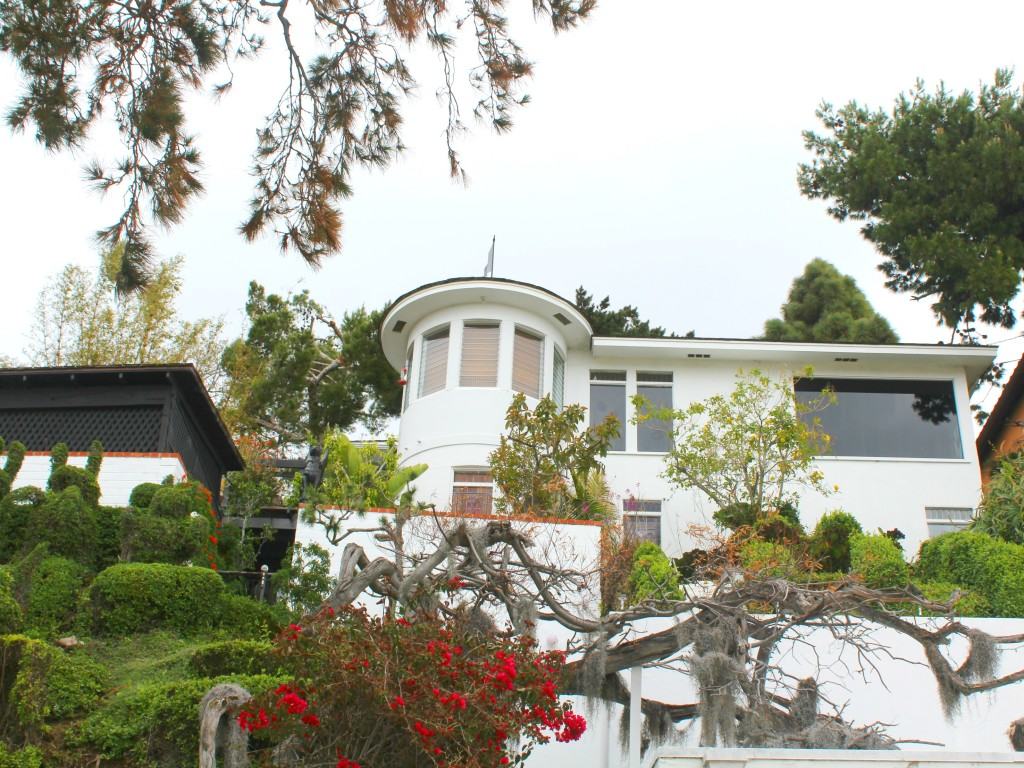 Please keep in mind that Edna Harper's Topiary Garden is a private residence located on a hillside near the airport. It is not a publicly maintained park. So there are no park benches or trails to walk on. Literally, you drive up, park your car and get out to see the garden. Since it is a private yard, please don't touch, sit on or walk through the garden. Instead, enjoy it from the sidewalk where you can take great selfies!
Edna Harper's Topiary Garden Address
Edna Harper's Topiary Garden is located at 3547 Union Street, San Diego. It is FREE to visit anytime.
Happy Field Tripping!
Jilleen
Pin and Stay Awhile!