Groundhog's Day is celebrated in the United States every year on February 2nd.
History reports that when German settlers arrived in the United States in the 1700s, they brought with them a tradition known as Candlemas Day.  Candlemas Day is the mid-point between the Winter Solstice and the Spring Equinox.  "Superstition" told that if the weather was nice on that day, the second half of Winter would be stormy and cold.
The groundhog named "Pennsylvania" is one of the most famous groundhogs to watch in America.  If it is cloudy, he will come out of his burrow and, tradition says, spring will start soon.  If it is sunny, he will see his shadow and head back into his burrow for six more weeks of hibernation.
13 Easy Groundhog Day Crafts for Kids
Are you teaching about Groundhog Day in your classroom or homeschool?  This list of 13 Easy Groundhog Day Crafts for Kids will compliment any lesson you teach.
Happy Crafting!
Jilleen
Groundhog Finger Puppet – Housing a Forest
Enjoy this fun puppet for the holiday, but with a different and fun way to move your groundhog around!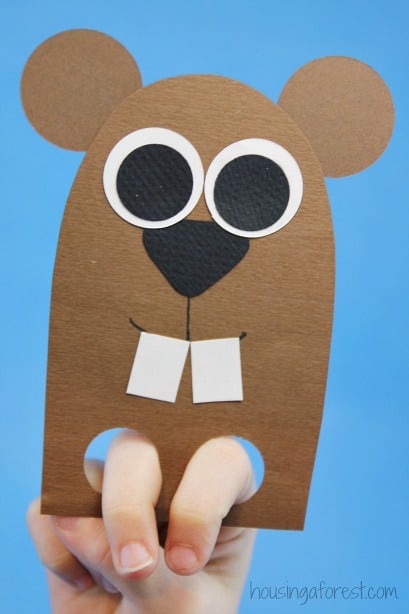 Groundhog Shape Craft – Almost Unschoolers
Teach shapes with this adorable and simple groundhog paper craft.
Interactive Groundhog Day Craft – Sight and Sound Reading
Teach the kids about the holiday with this fun hat. It is interactive and made of simple supplies, starting with a paper plate.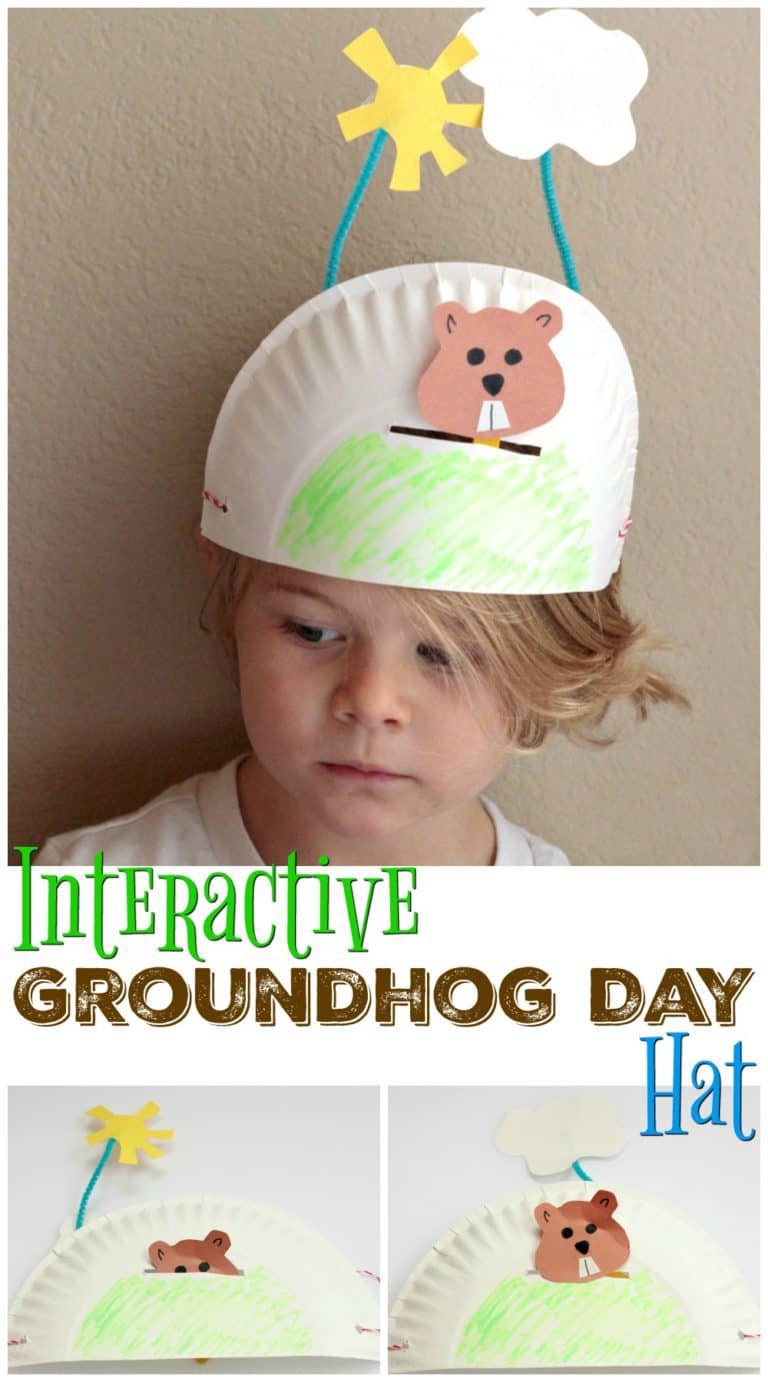 Groundhog Shadow Craft – Kids Soup
Use a paper plate and create your own Groundhog's Day scene, complete with a pop-up groundhog!
Paper Plate Groundhog Craft – Crafty Morning
Have fun with this simple paper plate craft for Groundhog's Day.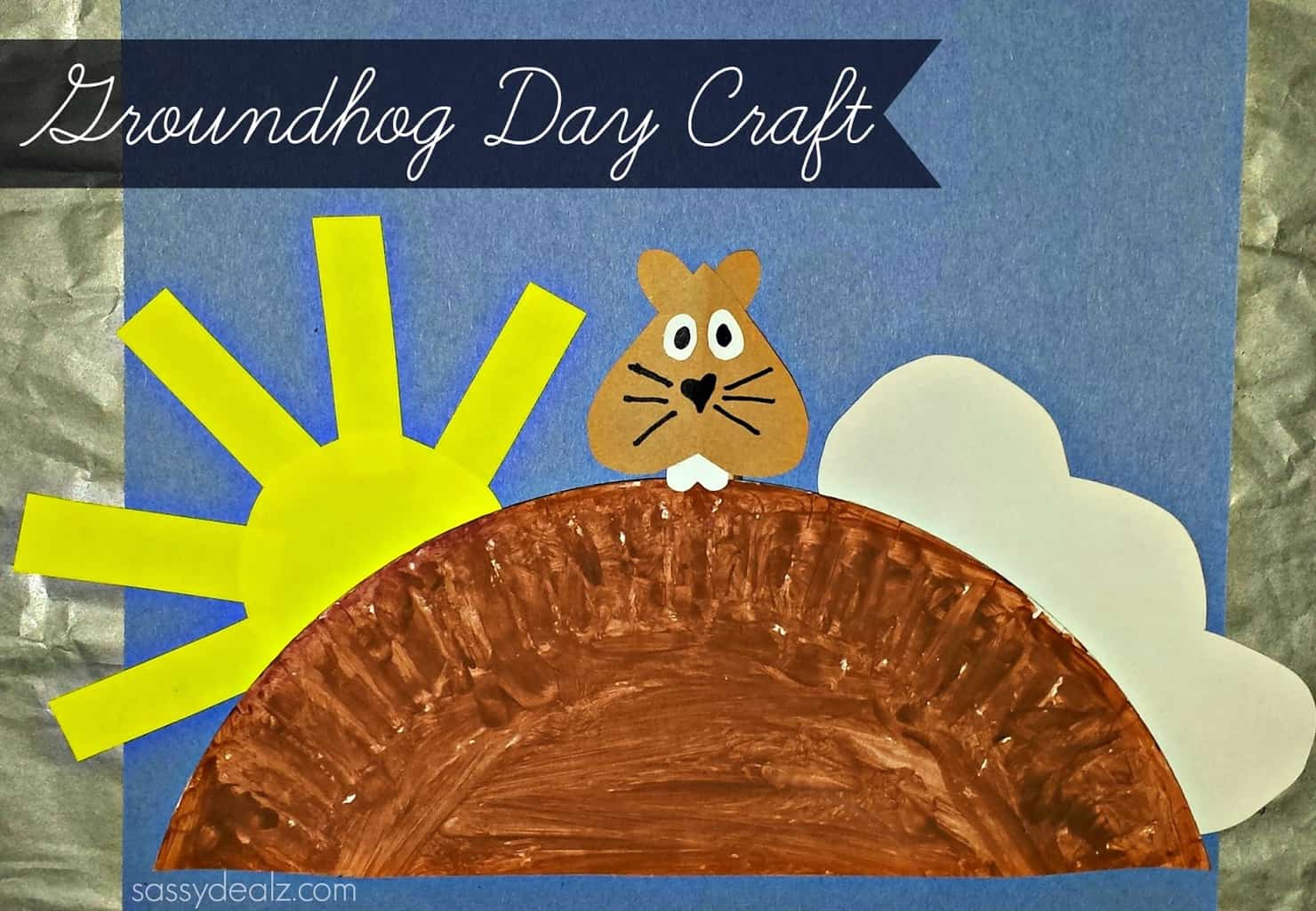 Finger Puppet Groundhog – Still Playing School
Create your own finger puppet groundhog to pop out of the ground!
Paper Bag Groundhog – Easy Peasy and Fun
A fun twist to the typical paper bag puppet for the holiday.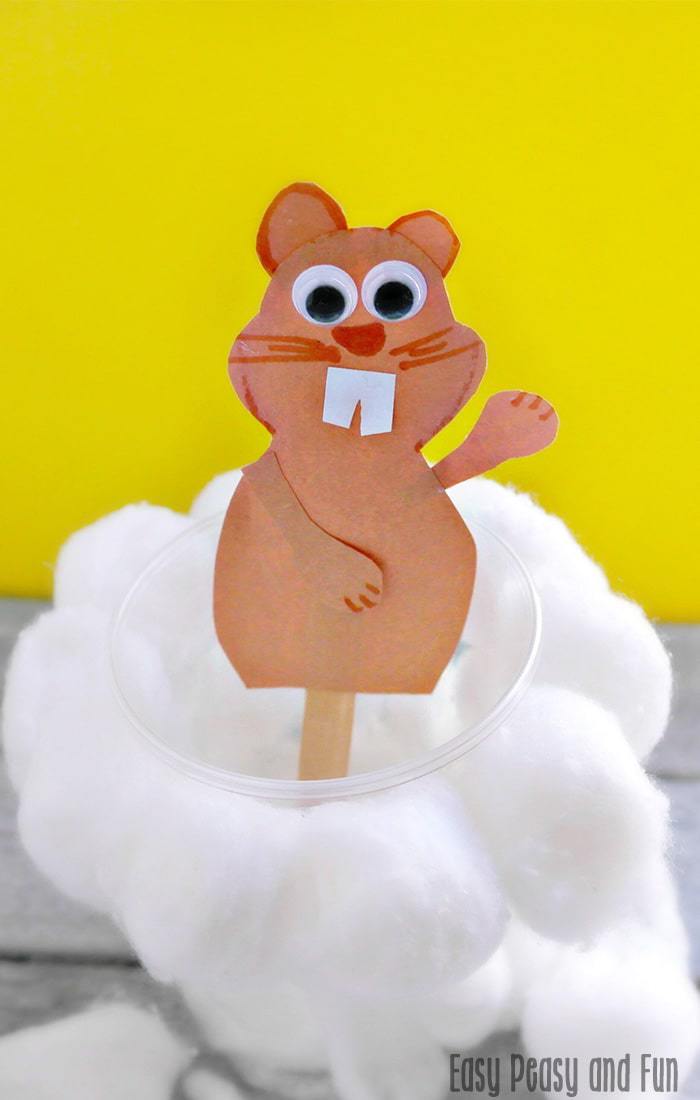 Groundhog Shadow Craft – Preschool in a Blog
Trace Phil's shadow this Groundhog's Day.
Groundhog Masks – Pinning with a Purpose
Become a groundhog yourself and predict when spring will come with this fun mask craft!
Fluffy Groundhog – The Joys of Boys
Create your own little groundhog with this fluffy fun craft!
Groundhog Puppet – Glued to My Crafts
Create your own groundhog to make their weather predictions this year with this simple craft.
Groundhog Day Handprint Craft – Play With Me
Help your child use their hands and feet to make their own groundhog in this keepsake.
Cupcake Liner Groundhog – iHeart Crafty Things
Utilize a household item with this craft and make a cute groundhog with the kids!