I'm head over heels in love with penguins! How can you not be? They're so cute and kids go crazy for these adorable little flightless birds. Use these 13 Easy Penguin Crafts For Kids to set the stage for teaching children about these mammals that like to swim underwater and waddle on land.
Everyone imagines penguins on the ice in Antarctica or taking a break on a passing iceberg, but penguins are also found in South Africa, Chile, Peru, Galápagos Islands, New Zealand, Australia and a number of sub-Antarctic islands. You can teach kids all sorts of interesting facts and information about a penguin's habit, food, life cycle and more with these awesome crafts.
13 Easy Penguin Crafts For Kids
You can have the children make these easy penguin crafts any time of year, but they are especially fun in the colder months. Working on these crafts when it's cold outside will give the children a better understanding of cold weather and what life must be like for these favorite birds.
So, whether you are looking for crafts that enhance fine motor skills or encourage imagination and creativity, then you are in luck. Not to mention that these penguin crafts are just plain fun! Take a look at these amazing ideas and get inspired!
Cotton Ball Penguin Craft – Easy Peasy and Fun
This easy craft is so appealing because it's created with a household item that most everyone has! Kids will love how the penguins are fluffy once they're made.
Pop Up Penguin Craft – Kids Craft Room
Help your child cut and glue this simple project together to create their very own pop-up penguin! This puts such a fun twist on a simple papercraft.
Cute Clay Penguin Photo Holder – Artsy Craftsy Mom
Have the kids play with clay and create their own little penguins then push a photo holder into their new creations to make it even better! Place a picture of them in the snow on their penguin for the perfect new decoration.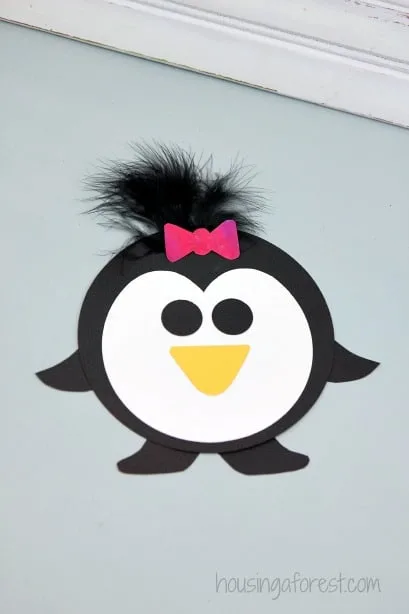 Paper Penguin Craft – Housing a Forest
This project is a simple one for the kids, especially younger ones! Use the printable pdf and construction paper to create your own penguin this holiday season.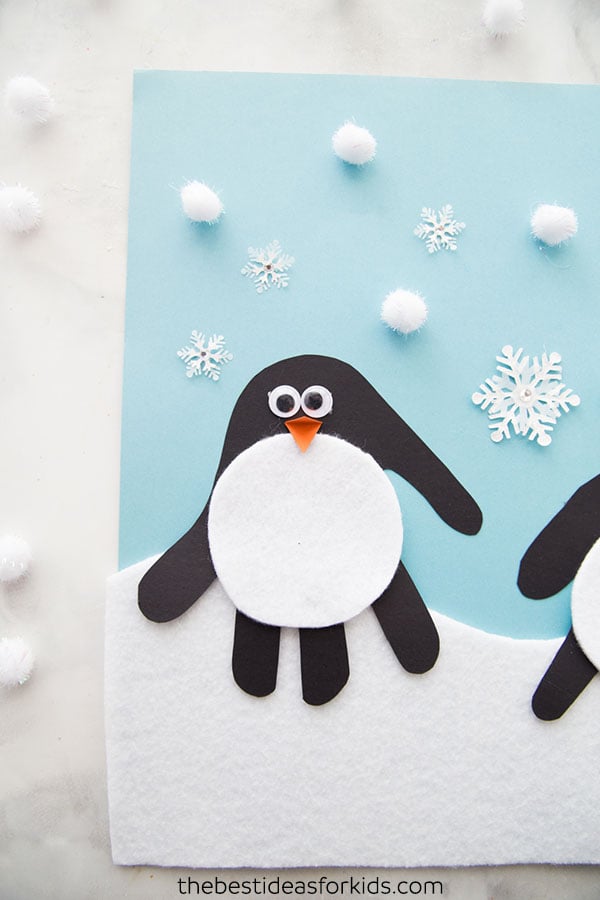 Handprint Penguin – The Best Ideas for Kids
This project is an easy one to accomplish and turns out so cute. It also makes a great holiday decoration and keepsake for parents.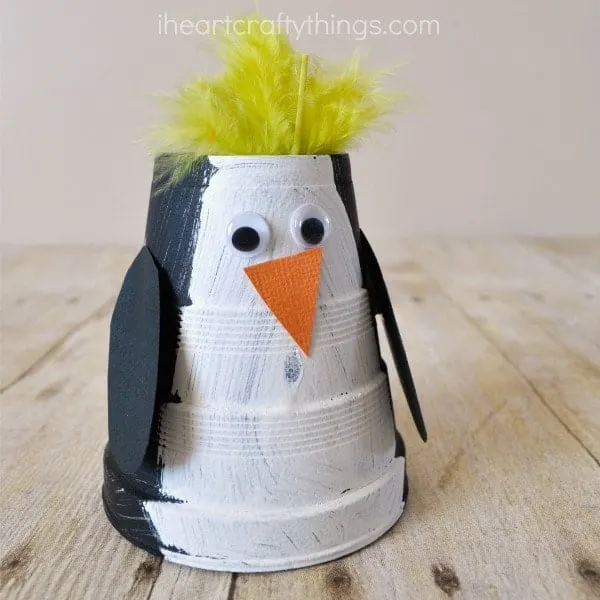 Royal Penguin Kids Craft – I Heart Crafty Things
Use a paper cup to help your little ones make a royal penguin. Not only is this a simple craft, but a different kind of penguin craft!
Paper Plate Penguin – A Dab of Glue Will Do
Almost everyone has paper plates! Turn one into a fun penguin craft this holiday season with the kids.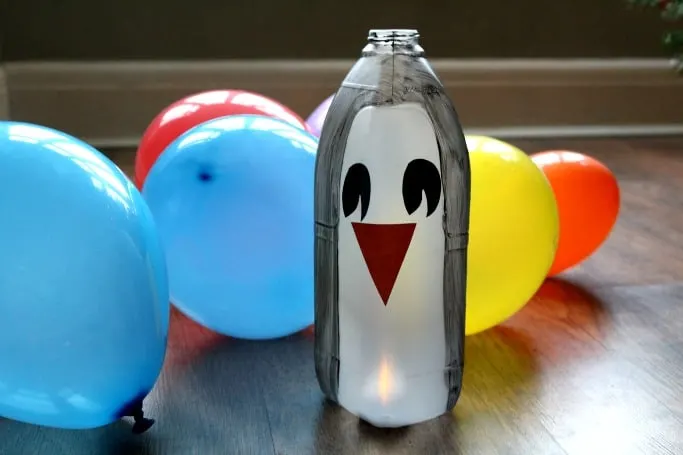 Milk Bottle Luminary Penguin – Crafts on Sea
Use an old milk jug to make a penguin with your kids! This is an easy and unique way to construct your own penguin. Top it off with a fake candle to put around the house this winter.
Foam Egg Penguin Craft – Crafty Morning
Use foam to color in your own penguin decoration this year. This is an easy way to create your own little penguin friend this winter!
Pinecone Penguin Craft – Creative Little Explorers
Get the kids outside and search for pinecones, then head inside to craft a penguin out of them!
DIY Penguin Ornament – No Time for Flash Cards
A cheap and simple craft that kids will love! It's the perfect craft for the holiday season because they'll be able to hang it on the tree!
Lego Penguin Ornaments – Non-Toy Gifts
Use some of the kid's toys to create new ornaments with! This small craft is simple and makes for a great gift too!
Cardboard Tube Penguin Craft – Creative Family Fun
Another penguin craft that can be made from a simple household item. Kids will be able to create one all on their own!
I hope you're excited as I am to make one of these 13 Easy Penguin Crafts For Kids with your preschool or elementary school children. These penguins crafts are also ideal to make with little ones at daycare centers. Also, be sure to tag us on Facebook or Instagram with your finished product. We love to see your crafty creations! And more inspiration, here are a few more projects I think you might like.
Happy Crafting!
Jilleen