Do you love pumpkins? Do you get pumpkin fever this time of year? If you want to do more with pumpkins than just carve them or make pumpkin muffins, check out our guide to 15 Easy Pumpkin STEM Projects For Kids. These pumpkin activities are easy to do and don't require any specialty items, just pumpkins and a few pantry ingredients or craft supplies.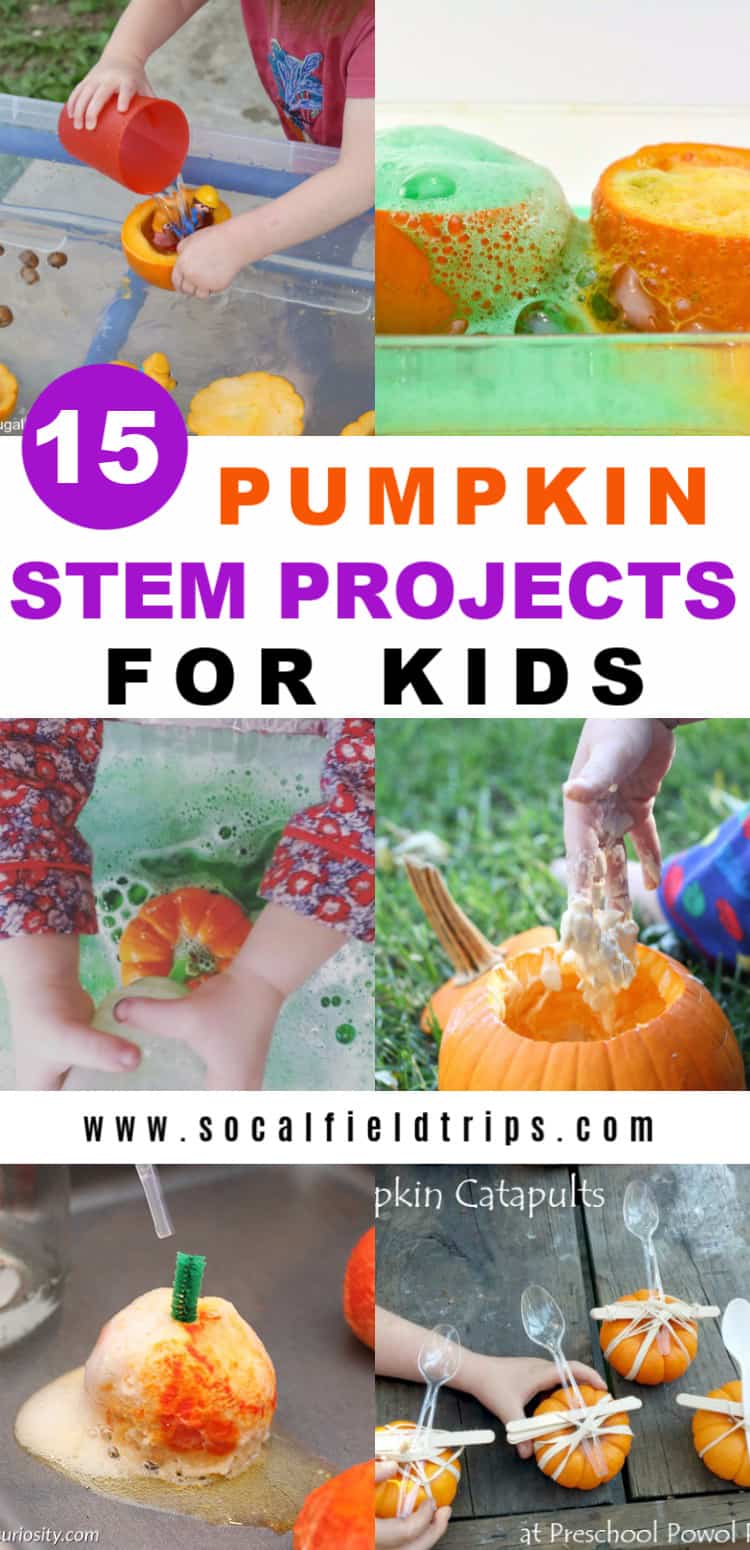 From making pumpkin oobleck to building a pumpkin catapult to exploding pumpkin volcanos, there's such a large variety of projects that every child will have their favorite. So, the next time you're at the pumpkin patch or local grocery store, pick up an extra pumpkin or two and get creative with one of these awesome pumpkin science projects for kids.
15 Pumpkin STEM Projects For Kids
Pumpkin Volcano for Kids – Natural Beach Living
Baking soda volcanoes are a science must! Make it pumpkin'd theme!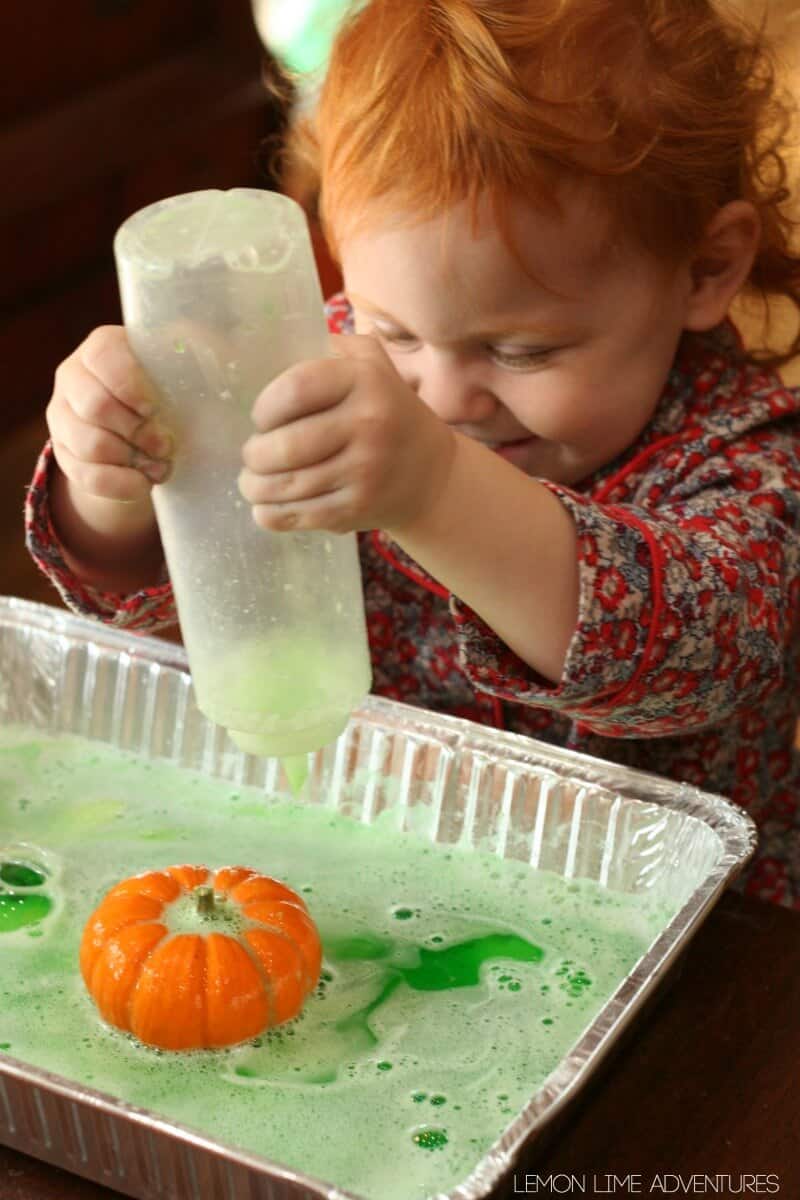 Fizzing Pumpkin Patches – Lemon Lime Adventures
Combine baking soda science and sensory play in this captivating activity for kids.
Pumpkin Geoboard – Danya Banya
Work on your little one's fine motor skills with this fun project. This project will take some guidance due to the use of hammer and nails but the result is worth it!
Super Fun Pumpkin STEM Investigations – Life Over Cs
Pumpkins can be used in science, but the life cycle and production of pumpkins is science itself. Help your little ones understand these concepts with this fun investigative activity.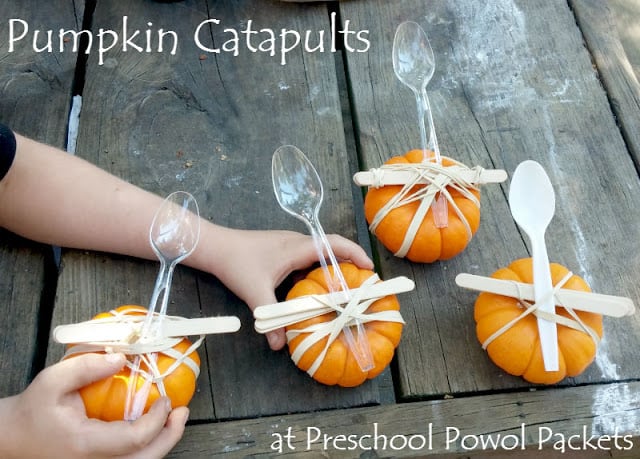 Pumpkin Catapults – Preschool Powol Packets
Use pumpkins to create and put together your own mini catapults this fall! This activity will entertain the kids for days.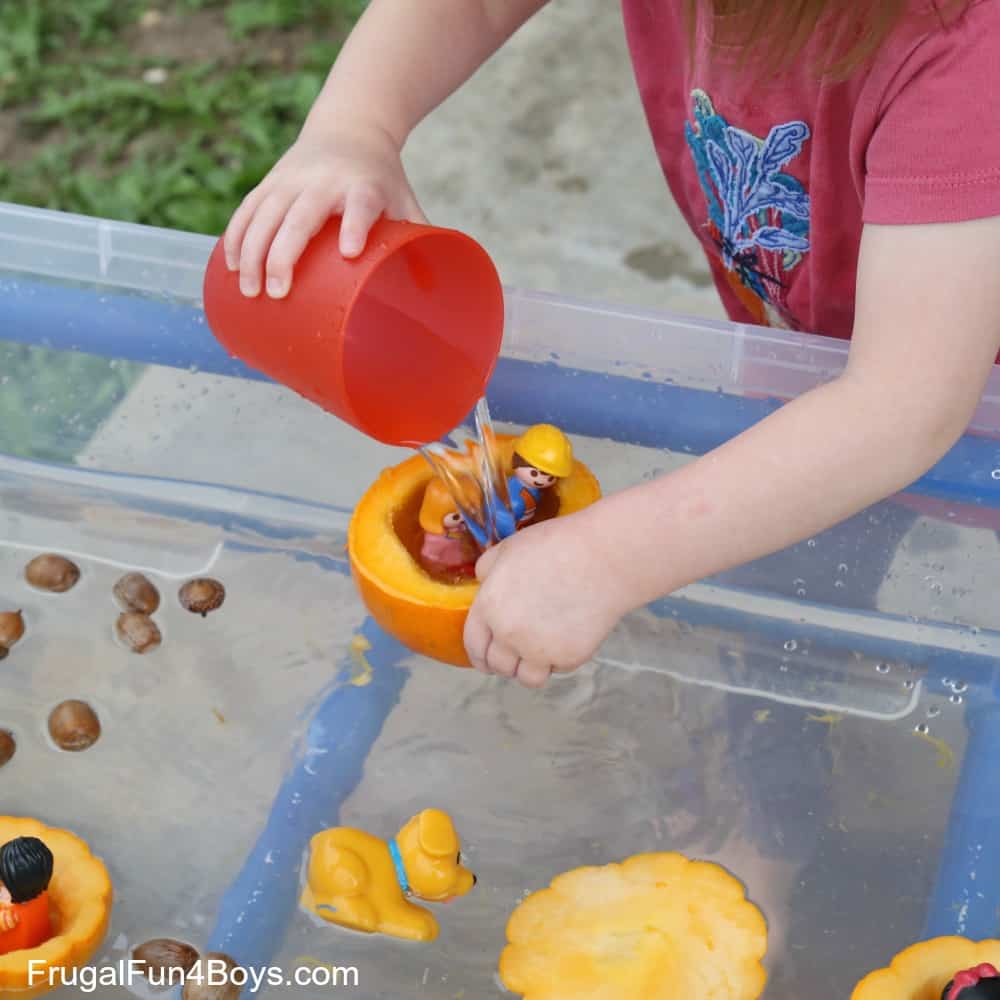 Pumpkin Boats Fall Sensory Play – Frugal Fun for Boys and Girls
Do pumpkins float? Find out with this simple sensory play perfect for any fall afternoon.
Baking Soda Painted Pumpkins – Inspiration Laboratories
Get the baking soda back out to combine art and science! These painted pumpkins make such cute art to hang up and are created with familiar science.
Pumpkin Oobleck – I Can Teach my Child
Combine corn starch, water, and pumpkin to create your own oobleck which isn't a solid or a liquid! Take this chance to talk about solid, liquid, and gases with your little ones.
Salt Crystal Pumpkins – STEAMsational
See ionic bonds, evaporation, and crystals in action in this simple pumpkin project.
Growing Pumpkins in Pumpkins – Life with Moore Babies
Discover the science behind planting and growing by using pumpkins to grow your own!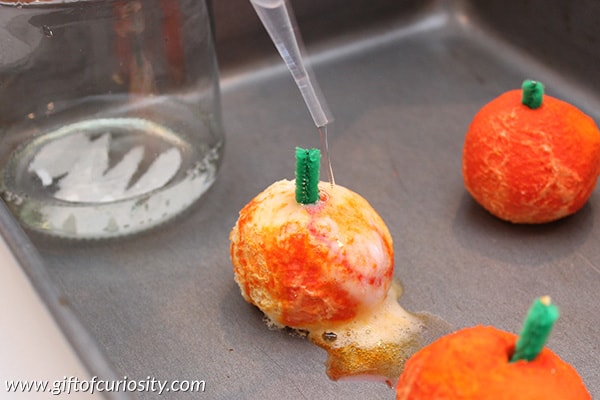 Magic Melting Pumpkins – Gift of Curiosity
This project combines practicing fine motor skills and science in an experiment that the kids will go crazy over.
Pumpkin Slime – Sugar Spice and Glitter
Make your own pumpkin slime with real pumpkin parts!
Pumpkin Jack Rotting Science Experiment – Little Bins Little Hands
This simple rotting pumpkin science experiment allows kids to observe and make notes. Teach them to be little scientists this fall.
Pumpkin Lava Lamps – Science Sparks
Make your own jack-o-lantern pumpkin in this interesting science project. Kids will love to shut off the lights and admire their new creations.
Melting Halloween Play Dough – Mommy Evolution
Not only does this activity include sensory play, but the "magic" behind it will keep the kids entertained for awhile. Create your own jack-o-lantern and watch it melt!
If you are looking for even more fall inspired activities for kids, be sure to check out the fun posts below. And if you decide to make any of these 15 Easy Pumpkin STEM Projects For Kids or any of our inspiring crafts or activities found on the blog – be sure to share a picture on our Facebook page for all of us to see!
Happy Crafting!
Jilleen