What is your favorite holiday movie? My favorite movie this time of year is Elf! If your child likes the movie just as much as I do, or better yet, the newest tradition of Elf on the Shelf, they're going to love these 13 Easy Elf Crafts For Kids. These crafts aren't necessarily from the movie, but they're definitely fun for anyone who loves elves. Enjoy!
13 Easy Elf Crafts For Kids
Newspaper Dancing Elf – Kids Craft Room
Get rid of your old newspapers with this creative and interactive craft. Kids will love piecing together their own elf and watching its feet move around once they're done.
This basic slime recipe is easy enough to have the kids make and very entertaining.
Crafty Christmas Elf – Kiwi Co Corner
These elves are created with simple beads, wooden or plastic, and can also be used as ornaments.
Pinecone Elves – One Little Project
Utilize outdoor materials with this fun little project. Use your pinecones as the base of your elf and use felt pieces or other crafty materials to create your own customizable elf.
Clay Pot Elf Dolls – Fynes Designs
An unusual use for clay pots, but a great one! Create your own elf dolls and use them as household decor this Christmas season.
Paper Plate Elves – Surviving a Teacher's Salary
This is a simple, but fun project for the kids this Christmas season and one they can do mostly on their own. Use your paper plate elves as a mask or as holiday decor for your home
More Elf Crafts For Kids on Amazon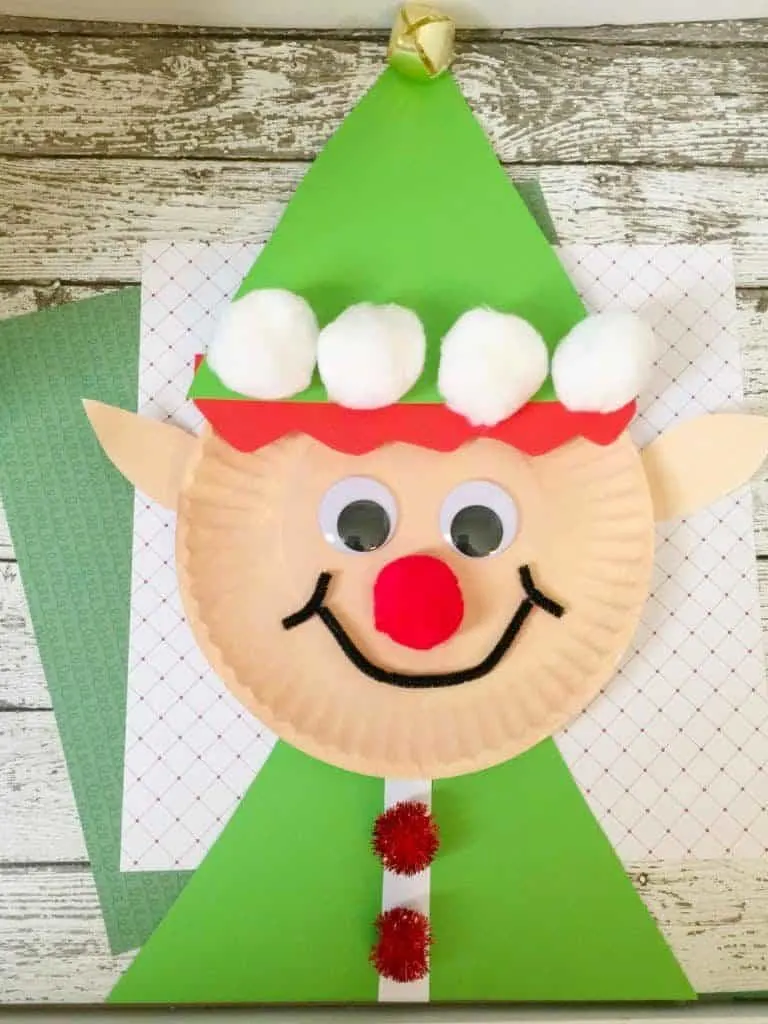 Elf Stick Puppet – iHeart Crafty Things
Use your imagination and have some fun with this simple craft. These stick puppets are another easy craft for kids to do on their own.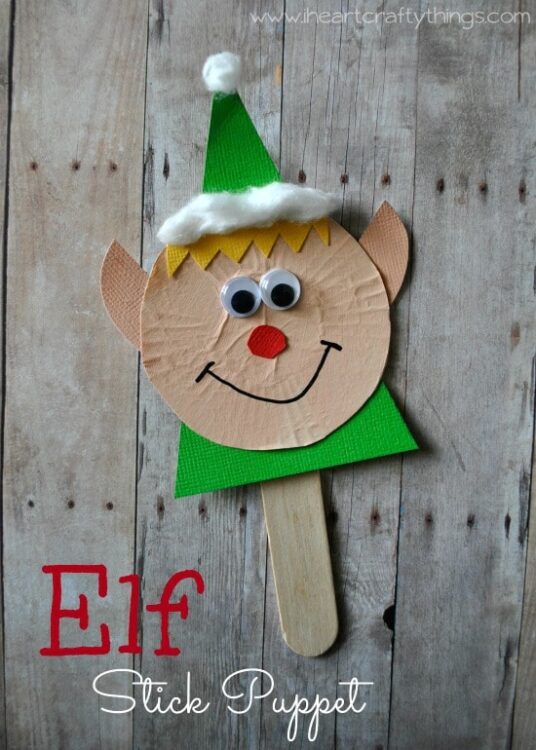 Elf Snow Globe Find It Game – Lady Behind the Curtain
This requires a couple of purchases from the store but will keep the kid's entertained even past the holidays. Simply create your own snow globe or turn it into a fun game of iSpy.
The kids will love this craft. Watch your little elves run around all afternoon once they've created their own elf hat!
Egg Carton Elves – Crafty Morning
Utilize yet another item you probably already have in your home with this original elf craft. These little guys will not only be fun to create, but lots of fun to play with afterward!
Happy Holiday Elf – Project Kid
This little elf is made with office supplies which I'm sure you can find around the house. An easy and fun Christmas craft that your kids will love.
Popsicle Stick Elf Hats – Glued to my Crafts
Another easy, but different craft. You can create a whole popsicle stick elf from these hats or hang them on the tree this year!
Cardboard Tube Elves – Arty Crafty Kids
Use old cardboard tubes to create cute and simple elves with the kids this year. Watch them play with their new friends or use them as Christmas decor.
If you are looking for even more holiday inspired kid crafts, be sure to check out the fun posts below. And if you decide to make any of these 13 Easy Elf Crafts For Kids or any of our inspiring crafts found on the blog – be sure to share a picture on our Facebook page for all of us to see!
Happy Crafting!
Jilleen