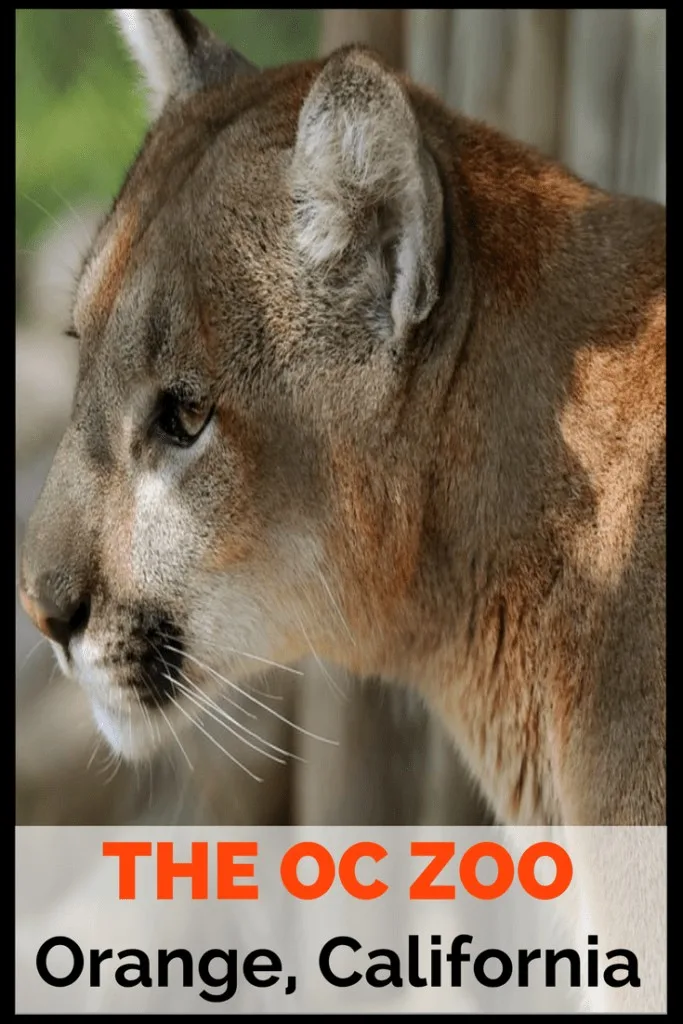 One of our favorite local spots in all of Southern California is the OC Zoo. We have been going to the zoo for years and even had a zoo membership when Field Trip Boy was in preschool.
What I like most about the OC Zoo is that it is close to home, small and quaint. You can walk through the entire zoo in less than hour and can get up close and personal with several of the zoo animals. The OC Zoo does not have those big concrete walls that other larger zoos have because of the type of animals that live there.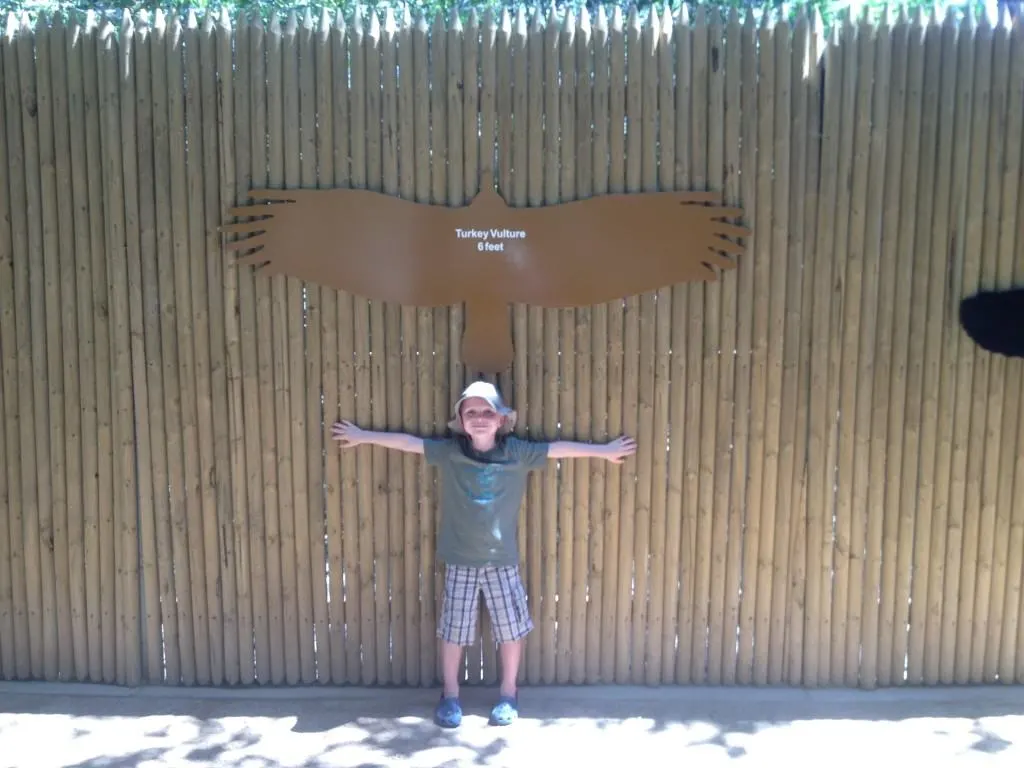 The OC Zoo is home to animals and plants that are native to the Southwestern United States including European Bison black bears, mountain lions, bald eagles, island foxes, ocelots, red-tailed hawks, barn owls, great horned owls, porcupines, Bighorn Sheep coyotes, mule deer, turkey vultures, coatis and bobcats.
The zoo accepts only animals that cannot be released back into the wild. These animals help teach visitors about the animals they may encounter in the hill, canyons, and backyards of the area.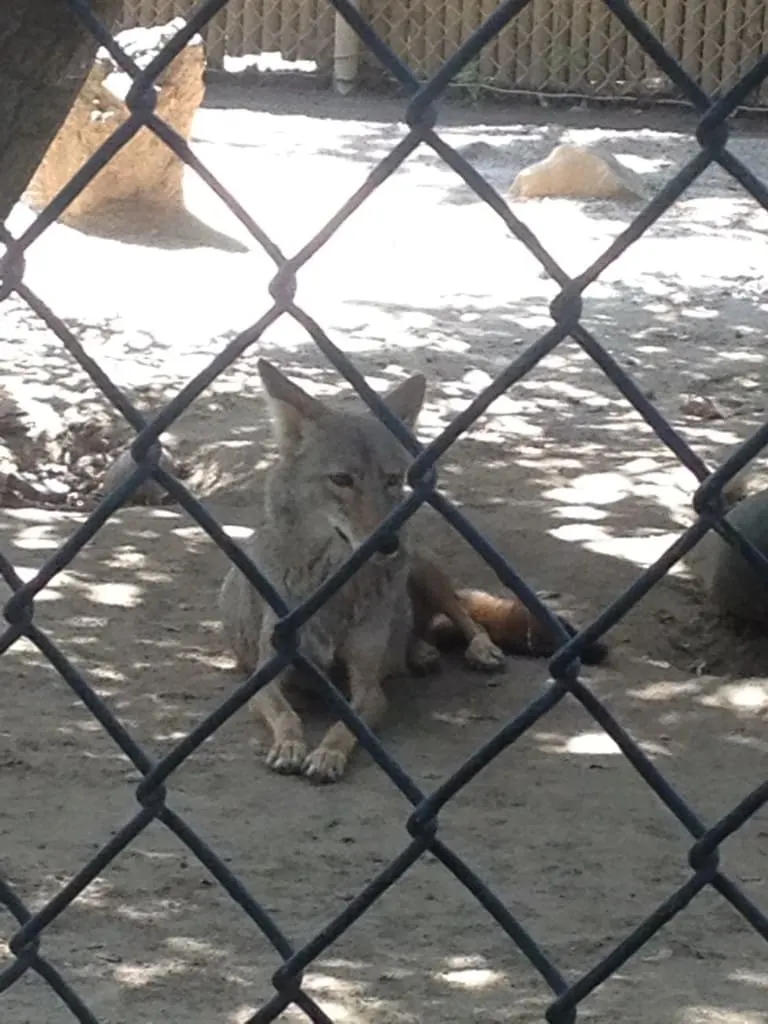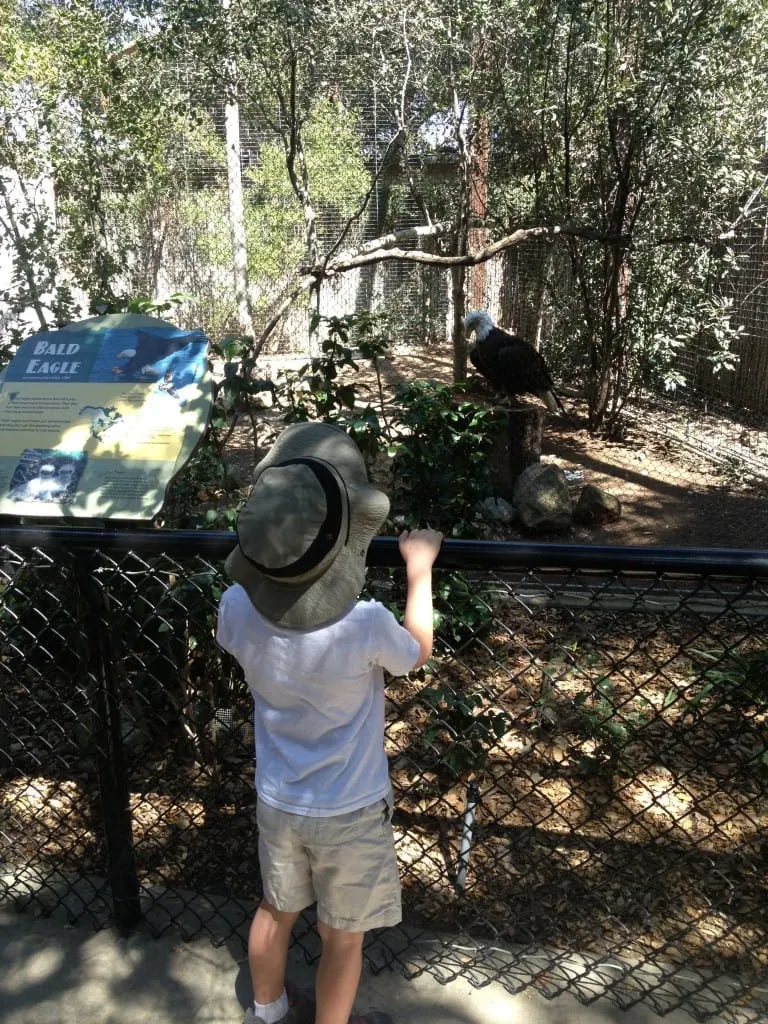 The zoo includes a barnyard with domestic animals such as goats, cheviot sheep, Jacob's sheep, pot-bellied pigs, doves and pheasants. Field Trip Girl and Field Trip Boy enjoy purchasing grain to feed the animals and grooming the goats.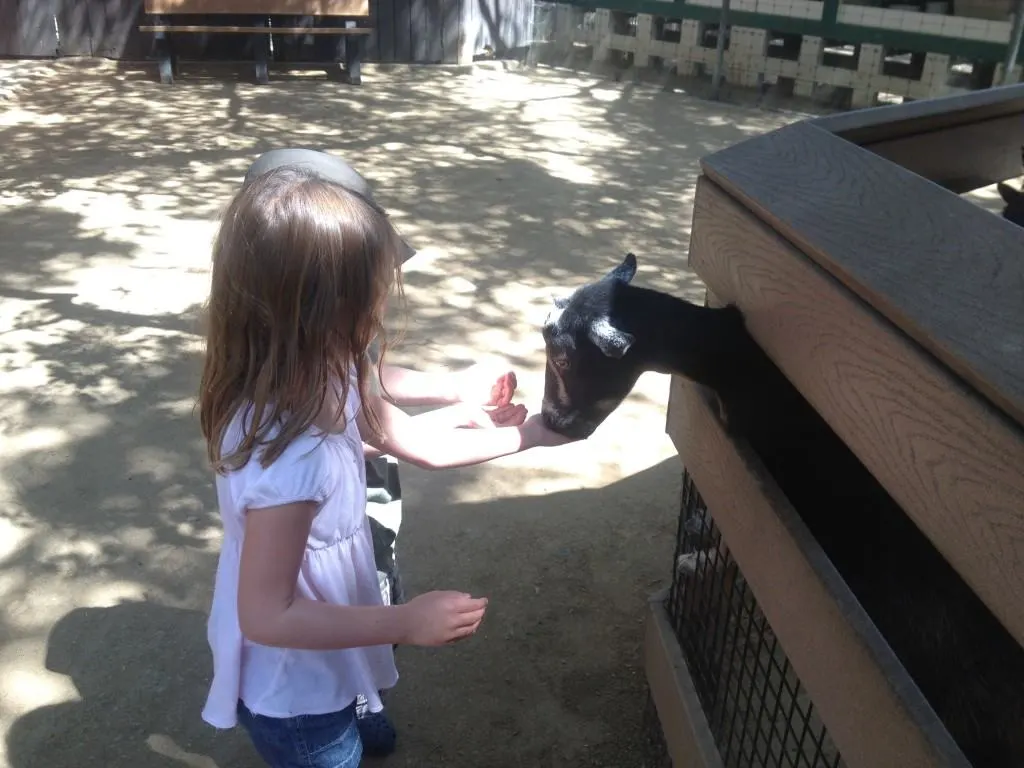 And the best part is that the ticket price to visit the OC Zoo is only $2.00 per person. Yes, you read that correctly…only $2.00!
Better yet, if you plan a field trip to the OC Zoo for either your school or homeschool group the cost is only $3.00 per person. The zoo offers docent-guided educational tours for pre-K through any grade level. Tours include information about animals native to the southwestern U.S. including habitats, adaptations, feeding habits and behavior. Furthermore, tour groups get to visit the Irvine Nature Center which is normally closed to the public.

The OC Zoo is open weekdays from 10:00 am to 3:30 pm and on the weekends from 10:00 am to 4:30 pm. Parking at the Irvine Park Regional Park costs $3.00 per vehicle on the weekdays and $5.00 per vehicle on the weekends.
The OC Zoo is located at 1 Irvine Park Road, Orange, CA 92869.
Happy Field Tripping!
Jilleen
More Things To Do With Kids in Orange County
60+ Places To Explore with Kids in Orange County
The Best Time To Visit Mission San Juan Capistrano
A Field Trip To The Rancho Las Lomas Wildlife Foundation
Surprise Your Kids With A Visit to The Reptile Zoo in Fountain Valley
A Knott's Berry Farm 2017 Season Pass Offers No Blackout Dates