Kids everywhere are excited to see Frozen 2 set to be released in theaters on November 22, 2019! It's not hard to see why. There's great music, a love story, an adorable snowman, and a happy ending. Okay, I'm giving away some spoilers here! But if you haven't seen the original Frozen yet, I highly recommend that you do before seeing Frozen 2.
25 Creative Frozen Crafts For Kids
If you need even "more reasons" to take your kids to see Anna and Elsa prancing around with Olaf on the big screen, try making one any of these 25 Creative Frozen Crafts For Kids! Then after you get home from the movies, gather everyone together in their pjs, snuggle up with some blankets, and snack on some food. Then talk about your best day ever! The kids are going to love every second of it.
Winter Paper Plate Wreath – Glitter On A Dime
These wreaths turn out so lovely and look like they belong on the set of Frozen! The kids will love this, and it's inexpensive to make too.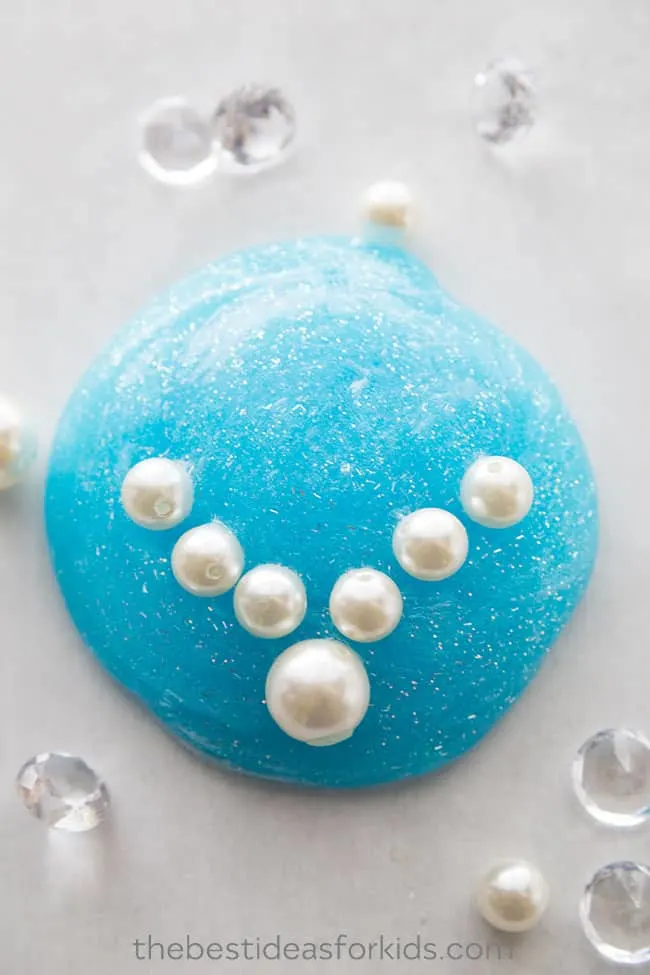 Frozen Slime – The Best Ideas For Kids
We already know that if it involves slime, the kids will be more than happy to join in! But this slime is FROZEN themed, so it's even more spectacular.
Frozen Sensory Bin Activity – The Gingerbread House
One thing about sensory bin activities is that kids will NEVER get tired of them. Sensory bins are an excellent way for them to learn and play.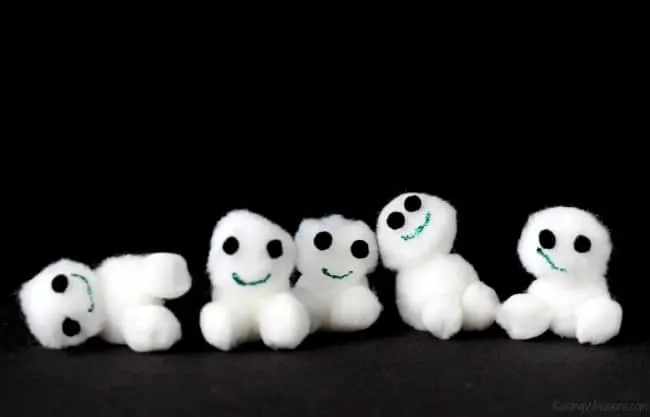 Frozen Fever Snowgies – Raising Whasians
Oh, these little snowgies from the movie Frozen are adorable! The kids are going to play with these little guys for hours.
Frozen Glitter Playdough – Home Made Interest
This glitter playdough is so much fun to play with, and it looks incredible too. You may have glitter everywhere by the end of the day, but it's totally worth it!
Frozen Inspired No Borax Slime – Mama Likes This
This slime is easy to make, and the children will be entertained by it for days or even weeks. They will want to play with it all the time.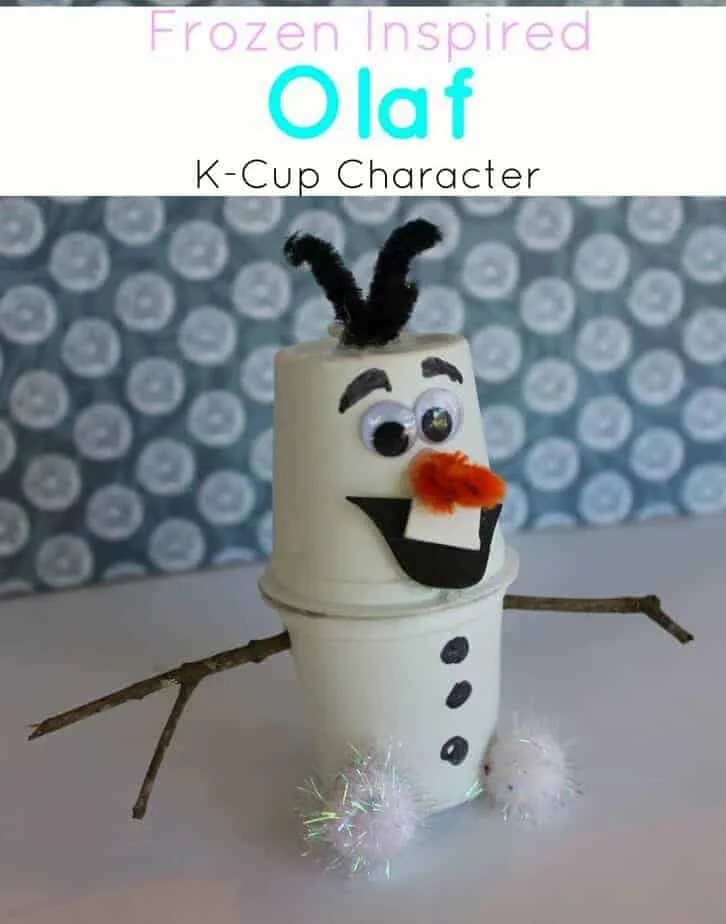 Frozen Inspired Olaf Craft – This Mama Loves
All the children are going to be infatuated with their new little Olaf friend that they can take everywhere. So inexpensive and easy.
Frozen Peg Dolls Craft – This Mama Loves
You will be amazed by how much your little ones will love playing with these peg dolls. They will love decorating them even more.
Best Frozen 2 Toys For Kids
Frozen Inspired I Spy Ornament – This Mama Loves
This isn't your ordinary ornament! It's extraordinary, and your kids will have a blast making it then finding all the pieces inside.
Build A Snowman Craft – The Purple Pumpkin Blog
Crafting is usually more fun when there's food involved! You can give a little snack while the kids build their snowmen. These are great for birthday parties or to make for neighbors and friends.
Elsa's Frozen Castle Ice Melting Experiment – Little Bins Little Hands
If you are looking for a fun activity to entertain the kids and they learn at the same time, this is it! Plus, it's Frozen themed, so you know they will love it.
Olaf Sock Craft – To Simpy Inspire
No need to throw out your old socks. Turn them into the cutest little Olaf's you ever did see!
Frozen Story Stones – Red Ted Art
If you have kids or work around kids, you already know they are fascinated with rocks. This craft idea is fabulous for the little rock lovers in your life.
Frozen Sugar Scrub – Oh My Creative
Whether you want a project that the kids can give as gifts or if it's for themselves, they will enjoy this craft idea. It's simple and fun at the same time.
Snowflake Ornament Inspired By Frozen – Mommy's Bundle
All you need is some craft sticks, glue, and jewels! Can you believe how easy that is? The kids will love making several snowflakes to decorate your tree.
Pom Pom Olaf Ornament – Kids Activities
These Olaf ornaments are seriously the cutest thing ever! Besides your kids, of course. Anyway, you only need a few basic supplies, and you are all set.
CD Olaf Craft From Frozen – Crafts By Amanda
Pretty sure we all have some old CD's around that are no longer in use. Transform them into a cute Olaf, and the kids will go wild.
Cardboard Tube Olaf Craft – Crafts By Amanda
You will never find a more adorable toilet paper roll! Your kiddos will discover that their new Olaf to be super amusing too.
Frozen Themed Bracelets – Darcy And Brian
Kids love to make things that they can show off and wear. These bracelets are so simple to make, and each child can be as creative as they want.
DIY Frozen Wand Craft – Our Kid Things
Whether you are having a Frozen themed party or just want something the kids can make, this is a great idea.
Frozen Themed Slime – Little Bins Little Hands
Here is another slime idea that the children will enjoy. It's the right consistency, and they will have a blast stretching and playing with it.
Frozen Themed Sensory Bin – Natural Beach Living
Playing with sensory bins never gets old when you are a preschooler or toddler. Plus, adding the colors from the movie Frozen makes it even more appealing.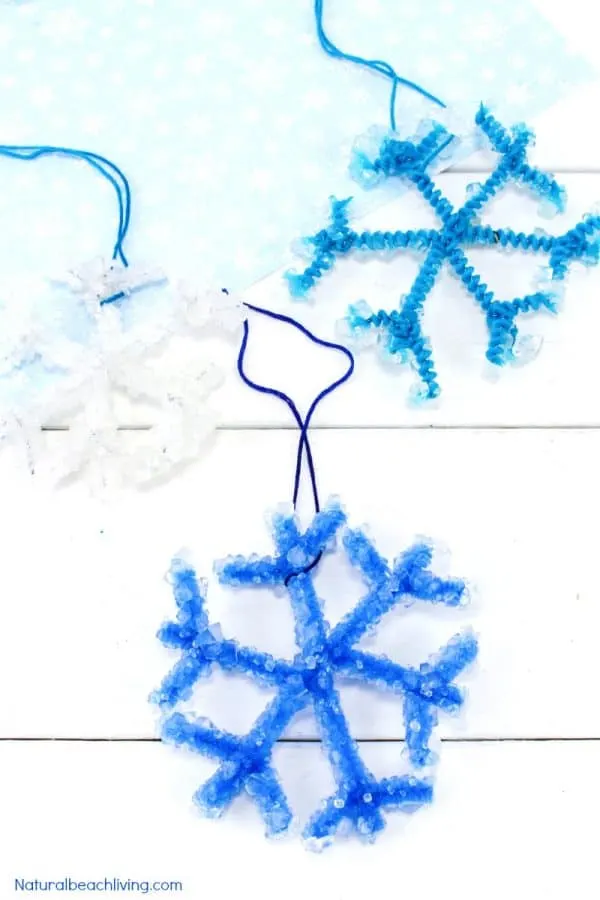 Frozen Crystal Snowflake Ornaments – Natural Beach Living
This is a beautiful craft idea because it just so happens to be a science experiment, as well. They can learn and have fun at the same time.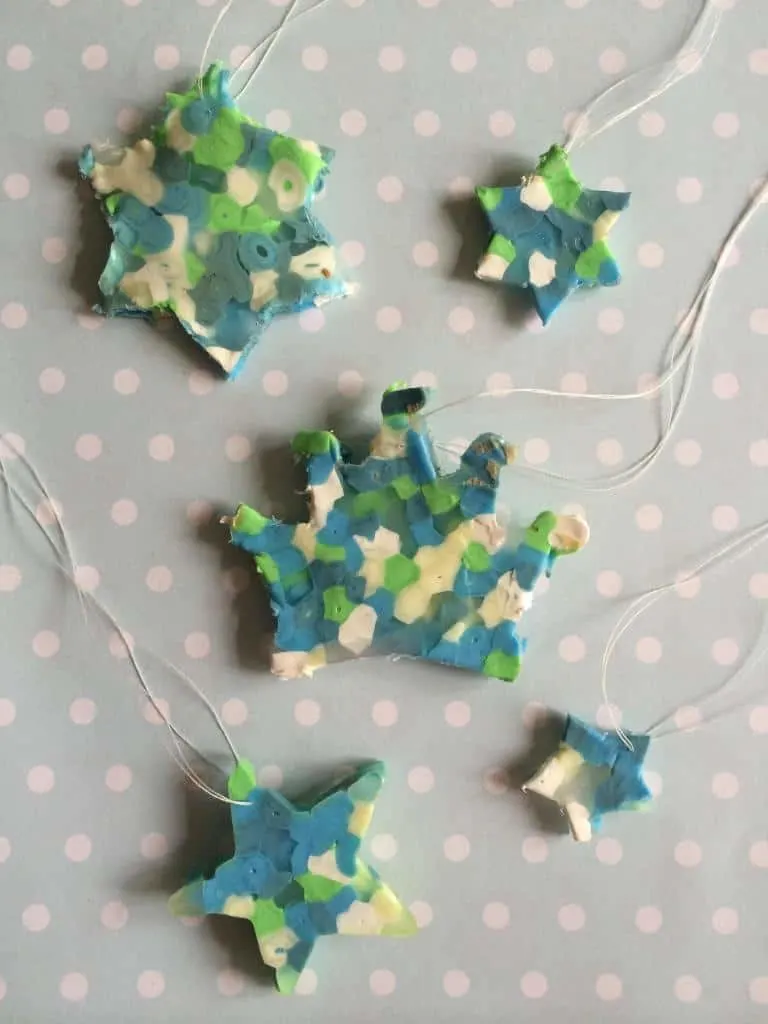 Frozen Inspired Suncatchers – The Gingerbread House
These suncatchers are easy to make and a great time to talk to the kids about how heating the beats up melts them. You can use this as a science experiment too.
Olaf Plastic Canvas Craft – Kandy Kreations
This is perfect for older kids who love to craft and can fine-tune their fine motor skills. Isn't this such an adorable Olaf craft idea?
These 25 Creative Frozen Crafts For Kids are sure to put a smile on your kid's faces when you tell them what you are making. We would love to see which crafts you make too! Be sure to snap a picture of it and share it with us on our Facebook page. Here are a few more crafts that are perfect for winter time as well. Enjoy!
Happy Crafting!
Jilleen