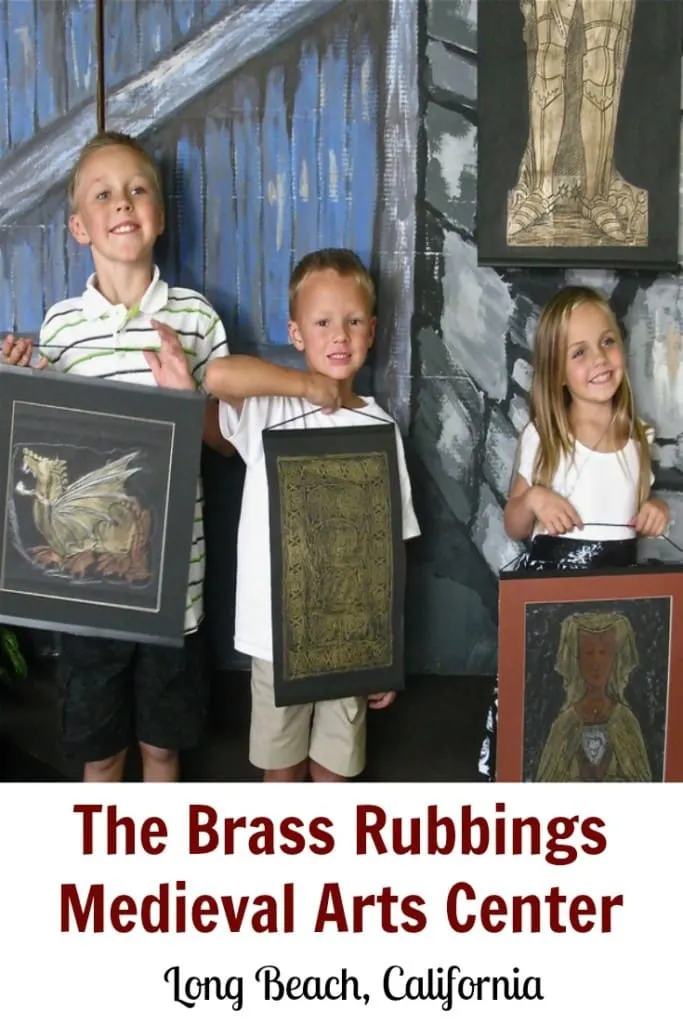 Are you a fan of the Middle Ages? Or does your 'little knight and shining armor' like to slay dragons, while your 'little lady in waiting' prefers playing dress up? If so, then take them to the 33rd Annual Brass Rubbings on October 15 – November 9 at St. Luke's Episcopal Church in Long Beach.
Brass Rubbings is an educational program that conjures up knights in armor, grand ladies, dragons…and more. In Europe, the Middle Ages (otherwise known as the Medieval period) lasted from the 5th to the 15th century. It began with the collapse of the Western Roman Empire and resulted in the merging of the Renaissance and Age of Discovery periods.
Brass Rubbings at St. Luke's Episcopal Church
To celebrate the Medieval period, every year, from mid-October to mid-November, the Brass Rubbings Medieval Arts Center resides in the Great Hall of Cassidy Castle at St. Luke's Episcopal Church. The Center provides historical art lessons for schools and residents in the community. Furthermore, the program serves as a fundraiser to augment the general fund of the church and support their many community outreach programs.
The Brass Rubbings program introduces visitors to the historic background and importance of monumental brasses, as well as the colorful people they commemorate. Educators provide an interesting combination of history, folklore and art using one of the largest collections of monumental brass facsimiles in North America.
During your visit, you will be able choose from more than 100 reproduction-engraved plates of brass to do a rubbing. A trained instructor will provide you with a rag paper, metallic waxes, and instructions to create your very own rubbing masterpiece! Hangers will be provided for your finished artwork and picture frame matting is available for an additional fee.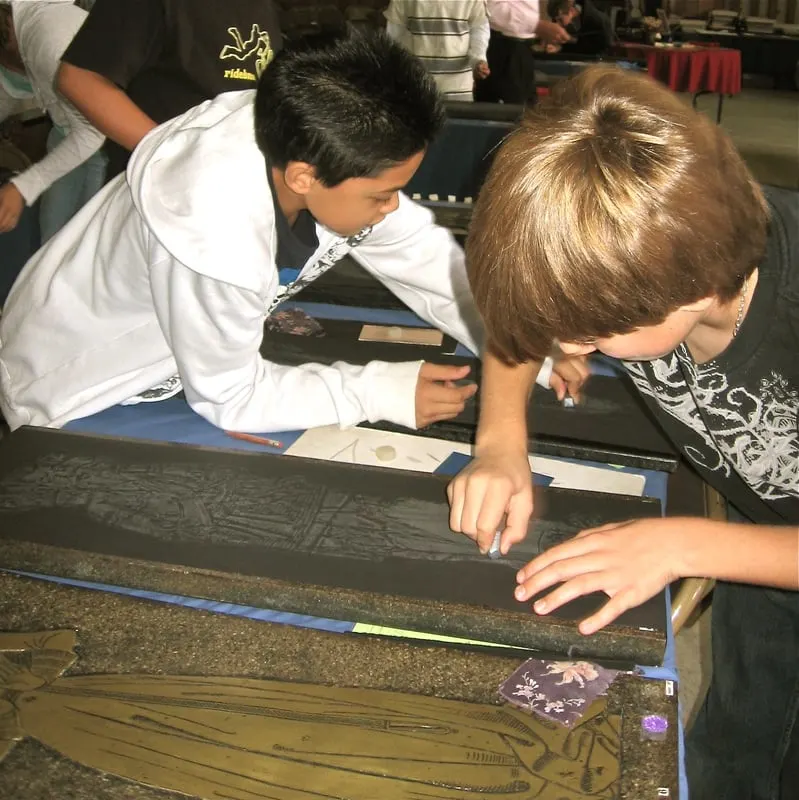 Brass Rubbings Public Dates
The Brass Rubbings Medieval Arts Center will be open to the public on Saturdays from 11:00 am – 2:00 pm. The price to make a rubbing ranges from $8 – $15 depending on the size. No reservations are required on public days and all materials are provided.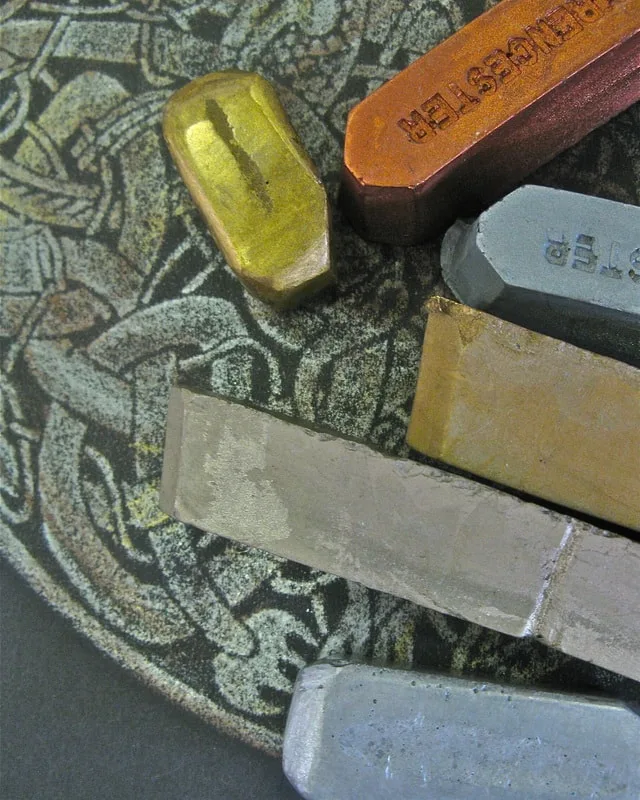 Brass Rubbings Group Reservations
Hands on workshops for groups of 10 or more are offered, Tuesday – Saturday, from 9:00 am to 3:00 pm. Workshops can be booked at either 9 am, 11 am and 1 pm. Workshops include a private docent talk, instructions on how to make a brass rubbing and materials. The cost is $8 per participant and advanced reservations are required.
Brass Rubbings Tea Reservations
Tea in the Brass Rubbings Medieval Arts Center's Tea Room is another favorite for visitors. Tea time includes a docent talk, instruction and materials to make a brass rubbing.
There will be 3 public tea times this year starting at 1:00 pm:
Saturday, October 21 @ 11:00 am
Saturday, October 28 @ 11:00 am
Sunday, November 5 @ 1:00 pm
The cost to attend tea time is $18 per child, $28 per adult. The Center also offers group tea times for the same price. Advance reservations are required for both individuals and group tea times. To make a reservation, please send an email to [email protected] or call (562) 439-9496.
St. Luke's Episcopal Church is located at 525 E. 7th St. (at Atlantic Ave.) in Long Beach.
Happy Field Tripping!
Jilleen
More Fall Events in Southern California:
Where To See Fall Leaves in Southern California
30+ Pumpkin Patches in Southern California
5 Tips for Apple Picking in Oak Glen