Attention! Attention! Read all about it! The World of Dinosaurs, which stomped into the Laguna Hills Mall in Orange County last spring, is closing on Monday, May 31! After a year-long adventure of fun and exploration, it is time for the dinosaurs to pack up and head home. But until May 31, you can continue to take a step back in time, and bring your budding paleontologist to experience over 100 robotic and static dinosaurs.

Last spring, when my family and I visited the World of Dinosaurs, I thought that they might have a few rides and some games. It would make for a nice family outing and then we would head back home. Boy, was I wrong! Instead we spent over three hours at The World of Dinosaurs exploring America's largest traveling dinosaur exhibition. Each prehistoric display places the dinosaurs as they been found around the world with detailed scientific information.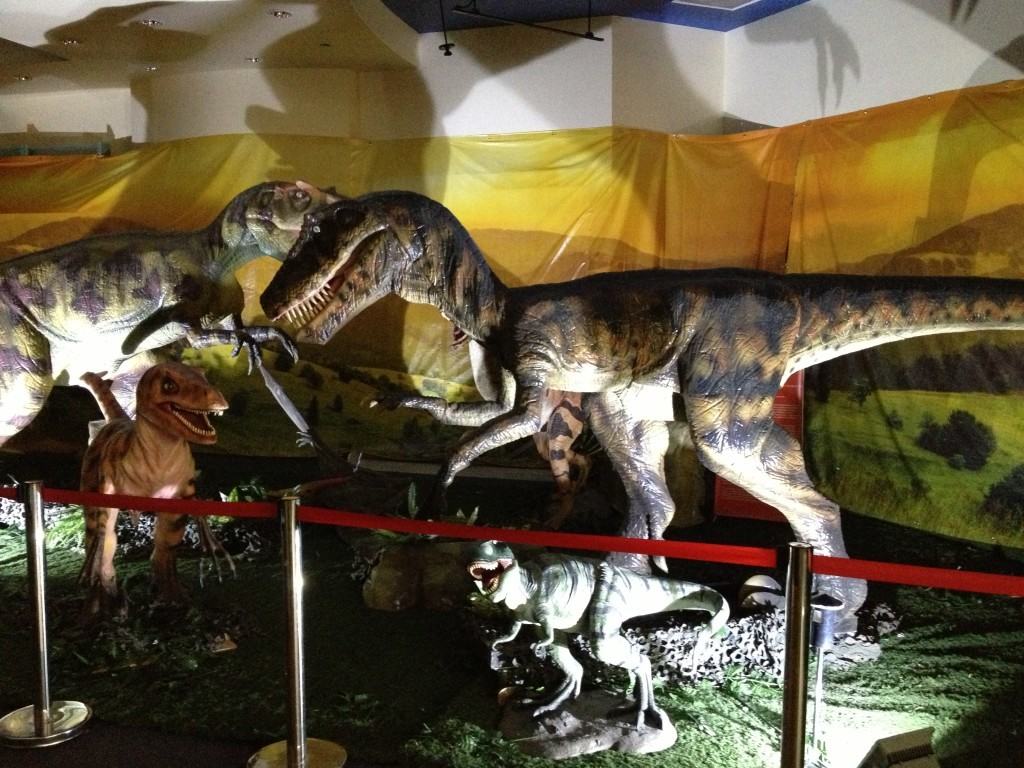 Outside of the Natural History Museum of Los Angeles, I think the World of Dinosaurs is one of the best dinosaur displays I have seen in recent years. It was very realistic and engaging for all ages.
The dinosaurs they have on display include:
Triceratops
Stegosaurus
Tyrannosaurus Rex
Velociraptor
Parasaurolophus
Allosaurus
Apatosaurus
Hypsilophodonts
The exhibition and activity area for children ages 2-12 has more than just dinosaurs. They also have dinosaur-themed bouncers.
A mini-golf course.
Gemstone and fossil panning.
Plus dinosaur rides, face painting, a maze and a dinosaur dig for the little ones.
Admission to the World of Dinosaurs varies depending upon when you go:
Weekday Discounts – Children (age 2 through 12) $12.95 / Adults (Age 13 through 75) $7.95
Weekend Admission – Children (Ages 2 through 12) $15.95 / Adults (Age 13 through 75) $9.95
School Group Pricing – Offered weekdays only. Children Ages 2 through 12 ticket prices are $9.95. Minimum of 20 child tickets must be purchased to qualify.
World of Dinosaurs is located at 24155 Laguna Hills Mall, Laguna Hills, CA 92653
Happy Field Tripping!
Jilleen
More Orange County Family Activities:
60+ Places in Orange County to Explore with Kids
ChocXO Offers Real Chocolate Factory Tours in Irvine
5 Reasons to Visit Rockin Jump in Santa Ana
Make Your Own Story at Storymakery in Irvine