This post may contain an affiliate link.
Good grief, Charlie Brown!  It's about time the Peanuts Gang had their own celebration at Knott's Berry Farm.  And now, for fans of the Charles Schulz-created characters, the wait is finally over!
Quick Link: Discount Tickets to Knott's Peanuts Celebration
Southern California's favorite theme park presents an all-new Knott's PEANUTS Celebration.  During the weekends-only celebration, guests can enjoy comic style selfies, deliciously themed-treats, new whimsical shows and meet and greet sessions with members of the PEANUTS Gang, including Snoopy!
Comic Strip Photo Opportunties
The celebration begins the moment you enter the theme park.  Immediately, you are greeted with 5 different comic strip photo booths, where you can snap that perfect selfie kissing Snoopy, sitting in Woodstock's basket, stealing Linus's beloved blanket or kicking Charlie Brown's football.
Deliciously Themed PEANUTS Treats
Knott's Berry Farm has upped their food game for the inaugural PEANUTS Celebration by delivering special PEANUTS themed treats and sweets.  Before I thought Knott's Boysenberry Festival was the best food fair in town.  But now, Knott's has raised the bar.
From Charlie Brown Cotton Candy to Peanut Butter Funnel Cakes to White Chocolate Peanut Butter Raspberry Bundt Cakes, there's a special treat for every taste bud.
Meet The PEANUTS Gang + Pig Pen
If you are a die hard PEANUTS fan, then you will enjoy strolling through the park and interacting with Charlie Brown, Lucy, Franklin, Peppermint Patty, Linus, Sally and Schroeder.
In the future, I hope to see Peppermint Patty make a special appearance at Knott's Merry Farm.  She would be a "sweet" addition to the annual holiday celebration.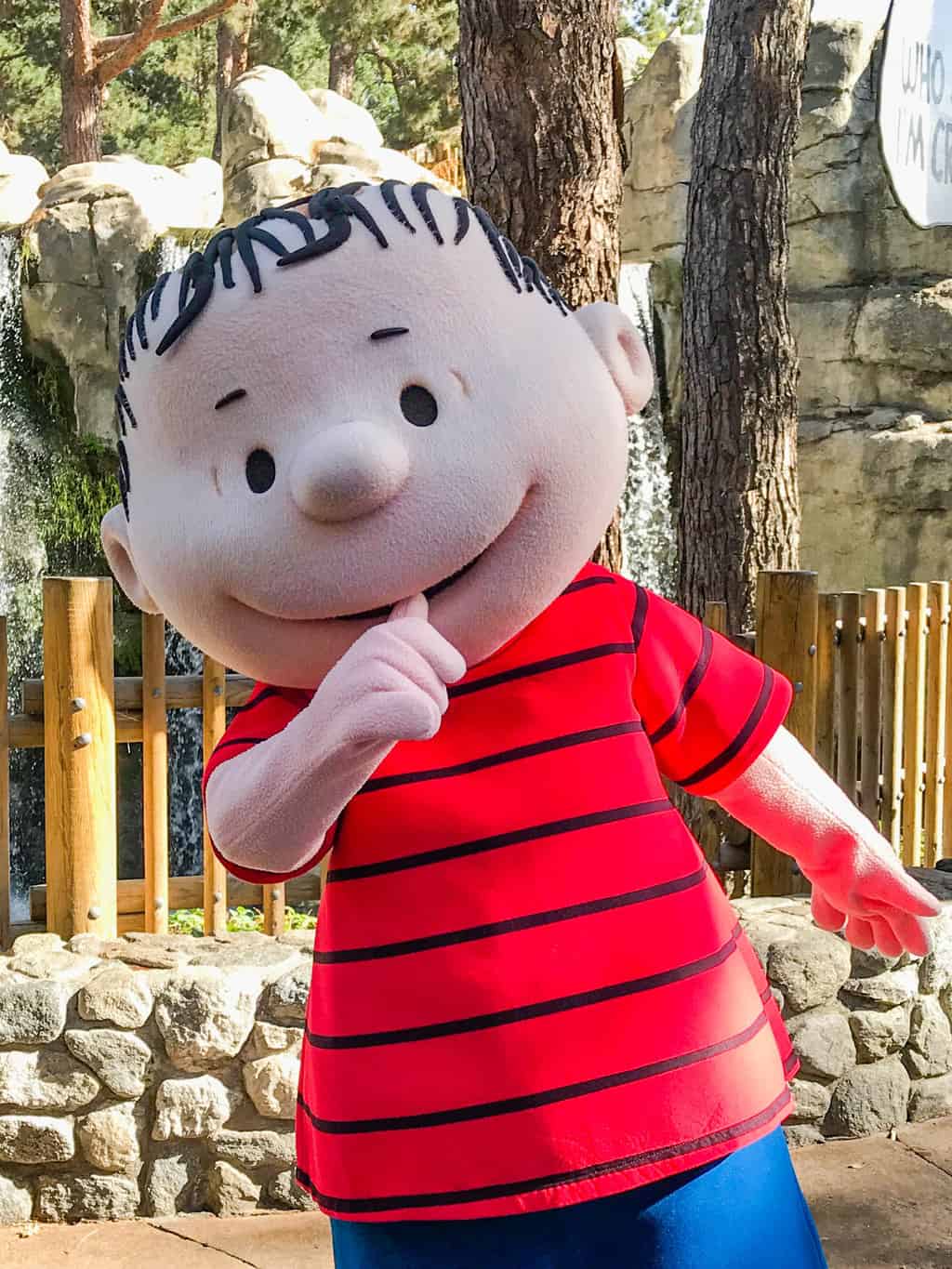 For a limited time, you can also meet PigPen, the newest member of the PEANUTS Gang, and his three little pigs, in the Livery Stable at Knott's Berry Farm.  Just watch out for the dust!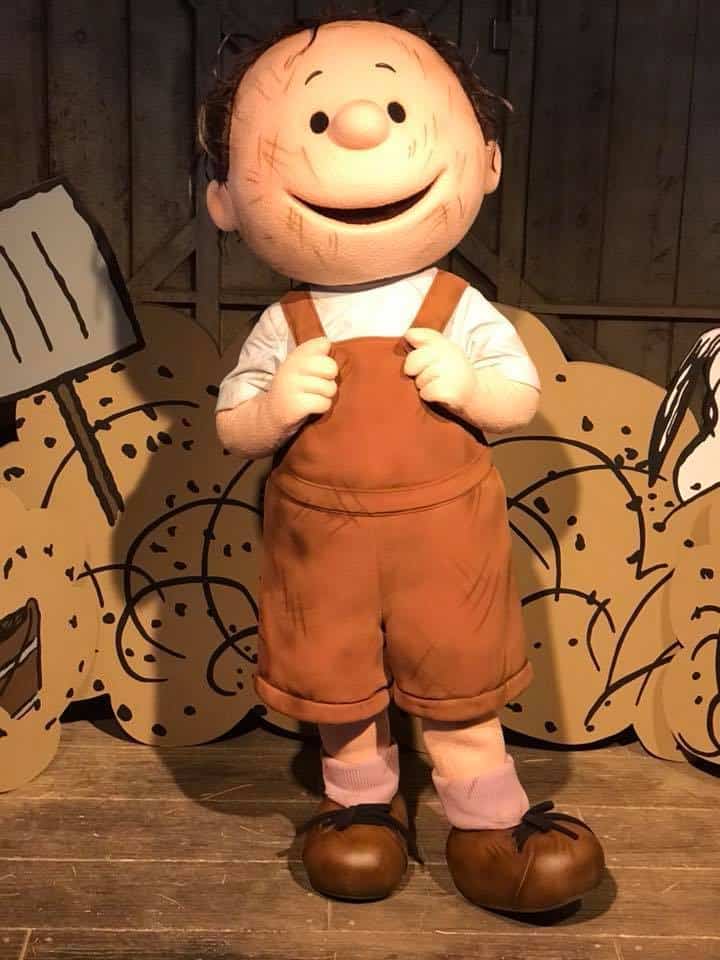 PEANUTS Celebration Entertainment
PEANUTS fans will enjoy watching 5 new shows inspired by the comic strip series.  Guests can choose between seeing Lucy and Charlie's Balancing Act in Camp Snoopy, taking a trip through Beagle Bonanza on board the Grand Sierra Railroad or attending Peanuts Sketch School in the Birdcage Theatre.
Others can listen to the music of The Peanuts Cowboy Jamboree starring Franklin and Linus at Calico Park, The Music Goes Round and Round with Sally and Schroeder on the Calico Mine Stage or Lucy and Sally's Fiesta Fantasy in Fiesta Village.
Discount Tickets to Knott's PEANUTS Celebration
The all-new Knott's PEANUTS Celebration, uniquely dedicated to celebrating the beloved PEANUTS characters will take place weekends starting January 27 through February 25, plus Presidents' Day.  The cost to attend is included in the price of admission.
You can get discount tickets to Knott's PEANUTS Celebration on Goldstar.com starting at only $36.50 (plus a small service fee)!   Now, that's a nice deal.
Happy Field Tripping!
Jilleen
More Things To Do In Buena Park California:
Catch An Extraordinary Show at Pirate's Dinner Adventure in Buena Park
A Field Trip to Medieval Times in Buena Park
20+ Water Parks in Southern California
75+ Splash Pads in Southern California