Your students deserve a chance to explore science, math, history and art in their communities. However, tight school budgets and transportation issues may impede these efforts. Luckily, the Los Angeles area is home to many field trip venues that are either free or low priced and full of fun and adventure for all grade levels.
Whether that's visiting a local museum, exploring a beautiful botanical garden or going tide pooling at the beach, every student deserves a hands-on education.
14 Best Student Field Trips in Los Angeles
Here is a list of 14 Best School Field Trips in Los Angeles to supplement your students' classroom learning and education whether they attend public or private school or homeschool.
Aquarium of the Pacific, Long Beach
Bring your students to the Aquarium of the Pacific for a fun learning experience. Come explore and discover over 12,000 animals that call the Aquarium their home.
Explore the wonders of the Pacific Ocean on a self-guided field trip. Observe penguins, sea otters, sea jellies, and so much more. Dive deeper into your learning experience by adding an education program where your class can investigate further with an Aquarium educator.
The Aquarium also hosts homeschool days and children education classes throughout the year.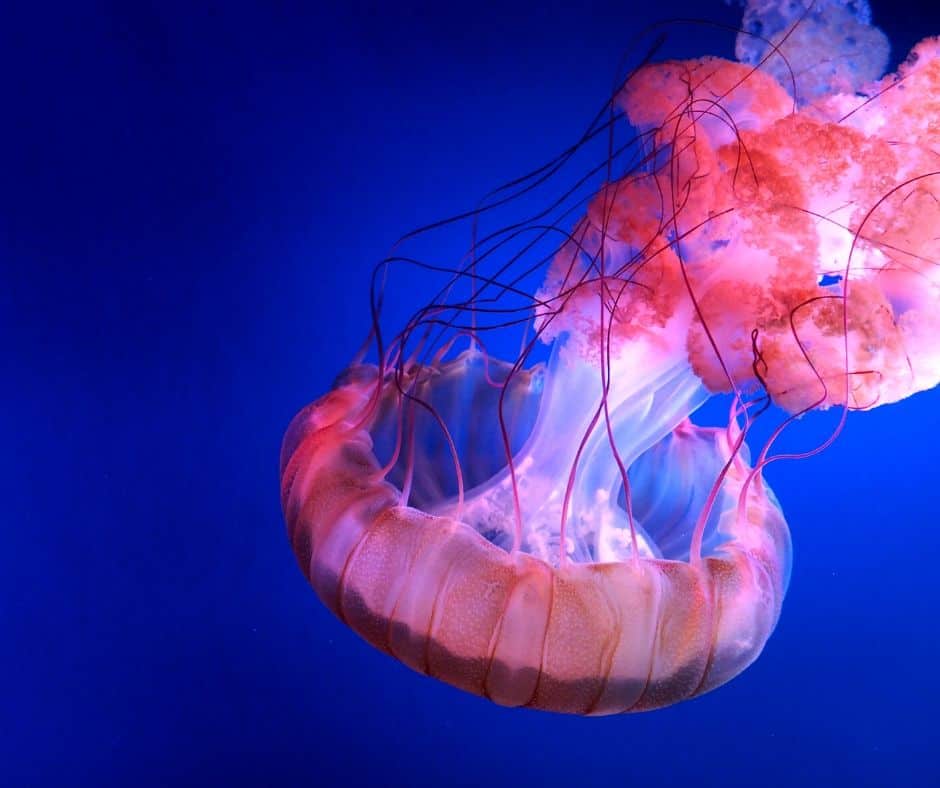 The Arboretum, Arcadia
The Los Angeles County Arboretum and Botanic Garden is a unique 127-acre botanical garden and historical site located in what was the heart of the historic Rancho Santa Anita in the city of Arcadia.
Self-guided and educator led field trips are offered at the Arboretum.
Available to grades 1st through 12th, Nature Investigations are hands-on, interactive programs led by Arboretum educators. Each Nature Investigation leads students on a journey into the garden where they will take a closer look at the incredible natural systems at work through the lens of different themes, including Habitat, Pollination, Plant Adaptation, Ethnobotany, and Biodiversity. While these themes are different, they contain overarching, crosscutting concepts that connect all five programs. Each program can accommodate approximately 20 students for up to a total of 100 students per day.
Available to all grade levels, self-guided visits of the Arboretum present a wonderful opportunity to enhance your classroom curriculum. With their chaperone as their guide, students can explore science, history, wildlife, or simply spend a day discovering nature in a free-choice learning environment.
The Arboretum also hosts a holiday event every year called Lightscape and special exhibits from time to time.
Autry Museum of the American West, Los Angeles
The Autry features innovative exhibitions, a broad range of programs and extensive collection of art and artifacts, the Autry National Center explores the distinct stories and interactions of cultures and peoples, and their impact on the complex, evolving history of the American West.
The Autry's mission to bring together the stories of all peoples of the American West, connecting the past with the present to inspire our shared future continues as we bring the museum to you through virtual tours, standards-based self-paced lessons, and fun activities for students of all ages.
The Autry Museum provides hands-on educational programs to explore the history of the American West for grades 3 through 12. There are two options for field trips; a docent guided tour or museum teacher program.
School admission fee is $2.00 per person for students, teachers, and chaperones. Adult chaperones are required for all student programs. A minimum of one adult chaperone per every 8 students is required for your visit.
Cabrillo Marine Aquarium, San Pedro
Located in San Pedro, Cabrillo Marine Aquarium is a trusted resource that inspires exploration, respect and conservation of Southern California marine life.
The Cabrillo Marine Aquarium offers many programs for school groups and individuals of all ages to gain better awareness of our coastal environment.
Hands-on programs include everything from hatching grunion to the ancient Japanese art of Gyotaku. Lectures by noted scientists and authors offer an in-depth look at an array of topics from extreme waves to bioluminescence and our marine biology workshops teach subjects from Ichthyology to Animal Behavior to spark an interest in science at any age.
The California Science Center, Los Angeles
The California Science Center provides an innovative model for science learning by combining exhibits with an on-site Science Center School and Amgen Center for Science Learning as well as a teacher professional development program. The Science Center is open to the public seven days a week, 362 days per year, with free general admission to its permanent exhibit galleries. The facility spans more than 400,000 sq. feet and includes four major exhibit areas.
Things to do on a field trip include the IMAX Theater, Space Shuttle Endeavor, Big Lab and Permanent Exhibit Galleries.
Group reservations are available for parties of 15 or more. Call (213) 744-2019 to speak with a reservation assistant. Reservations are accepted weekdays 8:00 a.m. to 4:30 p.m. and weekends from 8:30 a.m. to 4:30 p.m.
The California Science Center also hosts homeschool days and special exhibits throughout the year.
Discovery Cube of Los Angeles, Simi Valley
Discovery Cube Los Angeles is an indoor wonderland of learning and imagination through interactive play and real world experiences. Their mission is to inspire and education young minds through engaging science-based programs and exhibits therefore creating a meaningful impact on the communities they serve.
Discovery Cube LA offers a variety of twelve field trips programs including:
Roots and Fruits – This new 3-hour field trip features a workshop style experience about the life cycle of a plant, parts of a plant, what a plant needs to grow and survive, plant habitats, pollinators, water conservation (grades 1 & 2), and composting (grade 3). Includes pre & post field trip activities and videos.
World of Motion – This new 3-hour field trip features a workshop style experience about gravity, friction, potential and kinetic energy, energy transfer, Newton's Laws of Motion and engineering design. Includes pre & post field trip activities and videos.
A Perfect Fit – This guided 2-hour field trip features a special presentation about animal adaptations that allow different animals to survive and thrive in different environments.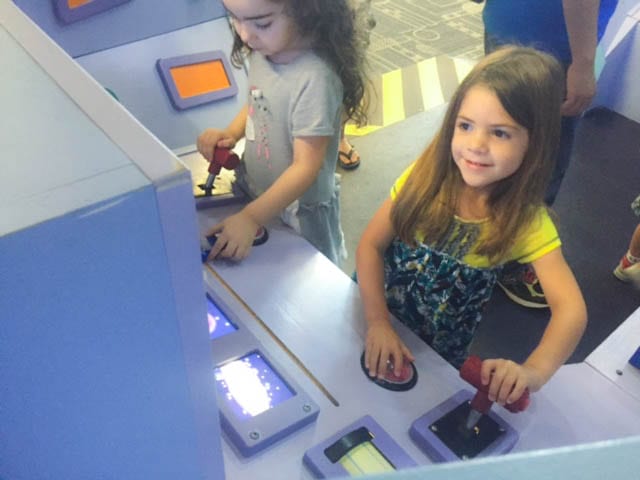 Dodgers Stadium, Los Angeles
Since 1962, Dodger Stadium has welcomed fans from all corners of the globe and enchanted them with its breathtaking views and its storied past. This 56,000-seat icon of American sports history has been home to some of the greatest players in the game and is home to the best fans in all of baseball.
The Dodger Stadium Tour provides fans the opportunity to see the ballpark in a very unique fashion. This behind-the-scenes tour lets fans visit some of the most restricted and non-public areas and view the Stadium from a whole new perspective. As baseball's third-oldest stadium, Dodger Stadium remains one of the game's most beautiful and most historic venues. This is a walking tour of the ballpark which includes climbing stairs and ramps.
Highlights of this 90 minute tour may include:
A trip down to the field at Dodger Stadium
A visit into the Dodger Dugout
An exclusive look at the Lexus Dugout Club, their VIP restaurant and lounge located behind home plate, home to our World Series trophies, Most Valuable Player (MVP), Cy Young, Silver Slugger and Rookie of the Year awards
A walk through the Vin Scully Press Box, where the story of Dodger baseball is covered from every angle
And more surprises!
To set up a private tour, please visit their website.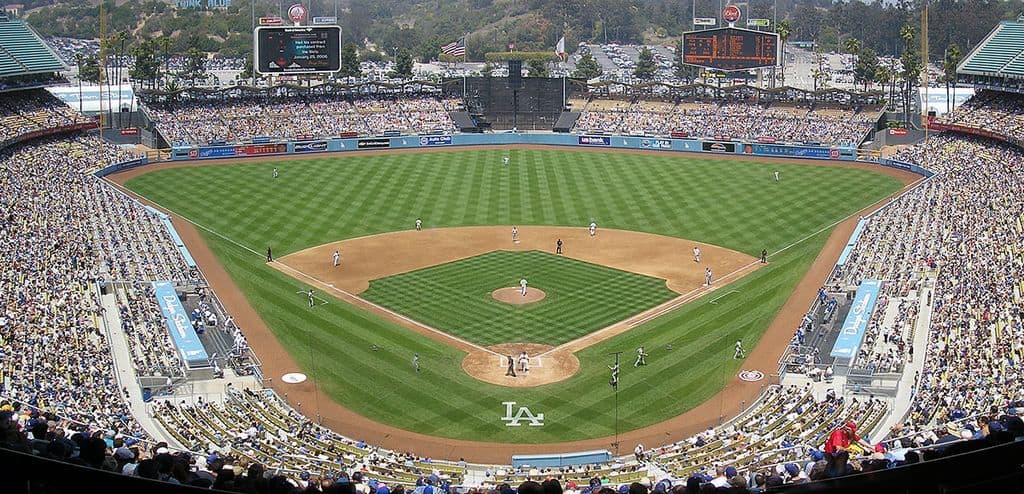 The Getty Museum, Los Angeles
Each year the Getty welcomes more than 160,000 K-12 students to the Getty Center and Villa to experience tours, programs, and creative spaces. A trip to the Getty is a multi-media experience; therefore, learning is enhanced through sensory and tactile inputs. Conversations about art can also spark an appreciation of culture and increase students' ability to think critically about the arts.
The Getty Museum offers two types of free tours: Guided and Self-Guided. All school visits include a one-hour guided tour with a Getty docent. Students in small groups, accompanied by chaperones, are encouraged to explore the galleries and the Central Garden on their own following their guided tour.
Available for groups of 8 students (minimum) to 120 (maximum) in grades K–12.
The Grammy Museum, Los Angeles
The Grammy Museum, is an interactive, educational museum devoted to the history and winners of the Grammy Awards. The Museum strives to inspire its visitors to learn about musical genres and history through interactive touch-screens, videos, and recording booths. The museum also features a rich collection of historical music artifacts including costumes and instruments from the Grammy Awards, hand-written lyrics, records, and audio/video recordings.
From workshops centered around the creative process (Music Production), connecting to topics covered in the classroom (Music of the Civil Rights Movement), or to their career-based programs (Backstage Pass and Careers in Music), The Grammy Museum giving students the opportunity to learn about all subjects through music.
Student museum tours are offered at a cost of $12, which allows youth of all backgrounds to have the opportunity to learn through music.
After being greeted by a Grammy Museum representative, all school groups will participate in a self-guided tour of the Museum. Groups can choose to add on a Clive Davis Theater workshop or participate in a Museum-wide scavenger hunt.
Griffith Observatory, Los Angeles
Griffith Observatory is an icon of Los Angeles, a national leader in public astronomy, a beloved civic gathering place, and one of southern California's most popular attractions. The Observatory is located on the southern slope of Mount Hollywood in Griffith Park, just above the Los Feliz neighborhood. It is 1,134 feet above sea level and is visible from many parts of the Los Angeles basin. The Observatory is the best vantage point for observing the world-famous Hollywood Sign.
Griffith Observatory's free fifth-grade in-person school program uses the Observatory's instruments, exhibits, and programs in the Samuel Oschin Planetarium and Leonard Nimoy Event Horizon theater to help students explore their place in the universe. The two-and-a-half-hour program is an integrated, standards-based experience which educates, intrigues, and inspires young minds. The combination of the Observatory's engaging staff and our unique facilities produces an opportunity unlike anything offered anywhere else.
Sessions typically take place on Thursday and Friday mornings (9:30 a.m.-Noon) from late October to early June at Griffith Observatory. Only students enrolled in fifth grade are eligible. Advanced registration is required, and space is limited.
Griffith Observatory also offers virtual field trips for teachers to stream from their classrooms.
Jet Propulsion Laboratory, Pasadena
The Jet Propulsion Laboratory holds a unique place in the universe. They are a leader in robotic space exploration, sending rovers to Mars, probes into the farthest reaches of the solar system, and satellites to advance understanding of our home planet.
The JPL Public Services Office offers a limited number of onsite, in-person tours, free of charge, for groups and individuals on an advance reservation basis. Visitor parking is also available free of charge. All tours commonly include a multimedia presentation on JPL entitled "Journey to the Planets and Beyond," which provides an overview of the Laboratory's activities and accomplishments.
Guests may also visit the von Karman Visitor Center, the Space Flight Operations Facility, and the Spacecraft Assembly Facility. Please see the below descriptions for additional information. Tours are booked one month at a time, and must be booked a minimum of three weeks in advance.
JPL's free educational tours are designed for schools and educational groups of 20 people or more. The tour is specifically geared for children in 3rd grade and up for comprehension of information.
Natural History Museums of Los Angeles, Los Angeles
Step back to the days when dinosaurs roamed the Los Angeles area. Watch as a T-Rex fossil closes in on its prey, or check out the fossils of dinos such as a triceratops at the Natural History Museum of Los Angeles. With more than 300 fossils on display, kids of all ages will have a blast exploring California life from 65 million years ago.
Explore the exhibit halls, get up-close-and-personal with specimens and artifacts, and experience the museum with your students on a field trip. Self-guided field trips to the Natural History Museum are free for California Pre-K – 12 public or private school groups.
The NHM also offers specific homeschool days throughout the year for families to visit and enjoy the museum.
The Port of Los Angeles, Los Angeles
There's no other port like it in the world! The Port of Los Angeles is a premier international Port, the #1 container port in the nation, a leader in environmental initiatives and home to diverse recreational and educational facilities.
The Port of Los Angeles offers free one-hour educational tours to school groups (fourth grade through college) aboard Harbor Breeze Cruises boats to showcase the dynamics of daily world trade at America's busiest port. To prepare students for the tour, the Port can provide various materials and information, focusing on local history, international trade, and/or environmental awareness.
The Port of Los Angeles also offers free tours to the public from time to time. Guests experience 60-minute narrated tours that include up-close views of active vessels, container terminals and the bustling Los Angeles Main Channel.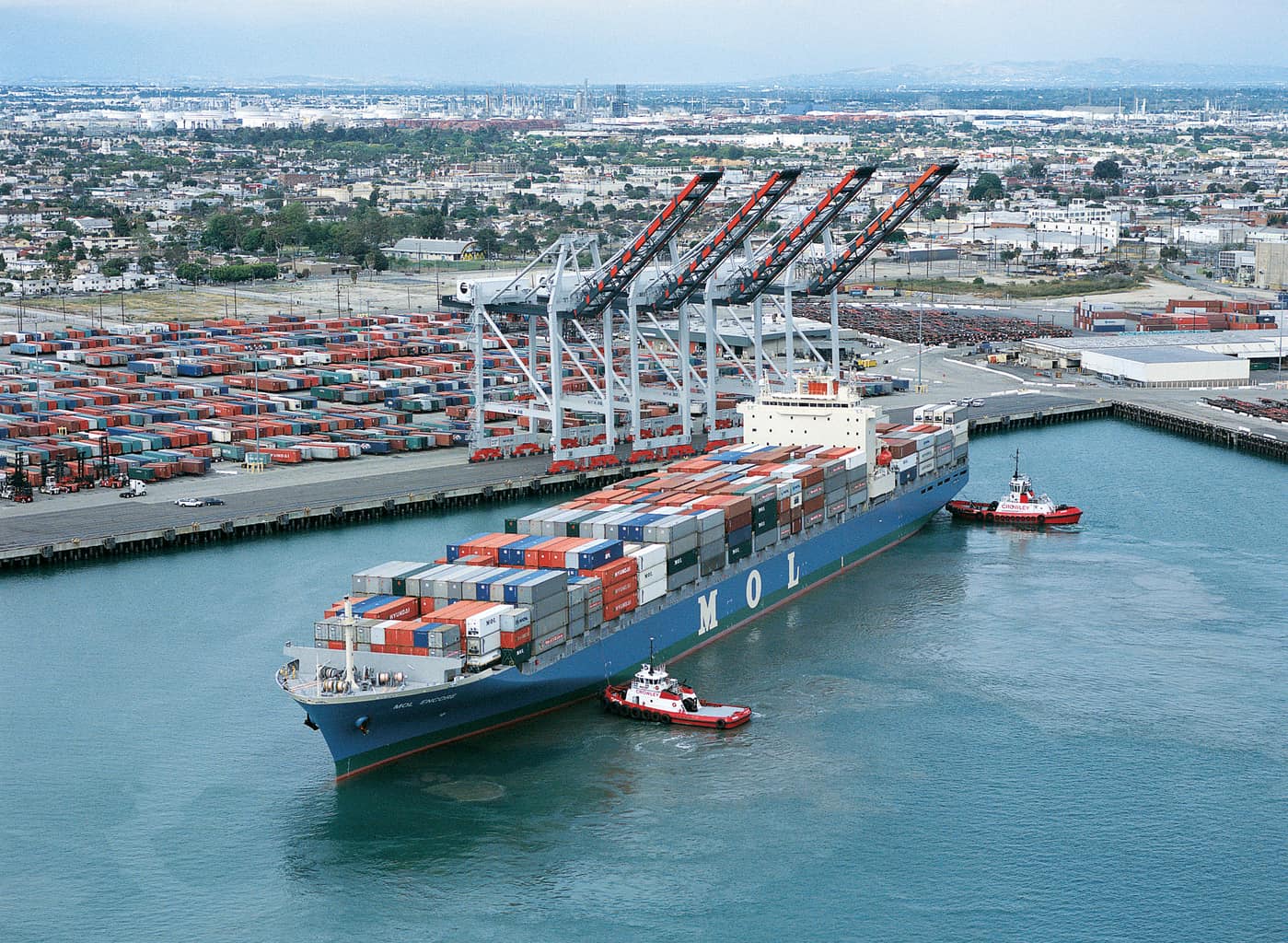 The Ronald Reagan Presidential Library and Museum, Simi Valley
The Ronald Reagan Presidential Library is the repository of presidential records from the administration of Ronald Reagan, the 40th president of the United States, and the burial place of the president and first lady, Nancy Reagan.
There are many exciting learning opportunities for you and your students at the Reagan Library. The Air Force One Discovery Center allows students to experience firsthand the responsibilities and challenges faced by leaders in our government, military, and media as they are immersed in our award-winning critical decision simulation.
As either a student or a teacher, you can join The Walter and Leonore Annenberg Presidential Learning Center and its commitment to engaging the future leaders of America and developing proactive informed, educated, and conscientious citizens and leaders.
You can also call to schedule a class tour of the exhibits or attend one of our on-site Education Workshops through the National Archives.
The Ronald Reagan Presidential Library and Museum offers docent-led museum tours designed to engage and inform students about Ronald Reagan's presidency and his legacy. Self-guided museum tours are available for educators who want to immerse their students in a more customized program.
Happy Field Tripping,
Jilleen